Facing the Netflix error code NW-2-5? Another notorious error code, NW-2-5 is a common result of a bad internet connection. According to officials, you may face the error code when your device is unable to reach Netflix servers due to a network connectivity problem. Although the cause may sound small, the troubleshooting will take up some of your time. Don't worry, we have collected all the tips you will need to sort this error out. Keep reading this article to know how to get rid of the error code NW-2-5 on Netflix.
How to troubleshoot the Netflix Error Code NW-2-5?
Try the following fixes/workarounds: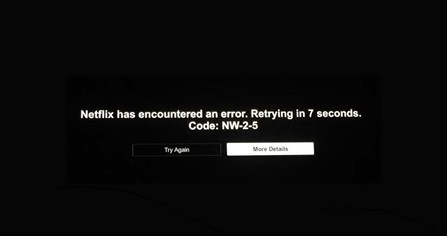 1) Troubleshoot your Network Connection
As mentioned before, the Netflix Error Code NW-2-5 may be caused by a problem with your network connectivity. When you encounter the error code, select More Details and then choose the Check your Network option. This will tell you whether the error is caused by a problem with your network. If you see a red cross beside one of the Netflix servers, you will need to troubleshoot your Network Connection:
– If you are using a Wi-Fi connection, you can try rebooting your router and modem (unplug and keep for 30s).
– Using a public network? Make sure that Netflix isn't blocked on it.
– Try moving close to the router for better speeds.
– Switch to a faster internet plan.
– Try running other apps on the same internet connection to check.
– If your device allows you to test your internet connection, you can try that too.
– If possible, try using a different internet connection to check stability issues.
– Lastly, if your device features an ethernet port, try using a wired internet connection.
If you are unable to troubleshoot the issue with your network, contact your ISP for further help.
2) Restart your device
Restart your device. Most Netflix error codes reportedly respond to a simple device reboot. When you switch off the device, make sure you let it be in the power-off state for some time. If applicable, you may also unplug the power cables and let your device be for a couple of minutes. After restarting, check whether the issue persists.
Also Read: Netflix profile error: What is it & how to fix it?
3) Reinstall Netflix
Open the App List or App Library on your device. Next, locate and select the Netflix app from the list and then choose to Uninstall. You may also find the option to uninstall under a Manage menu/option. After complete uninstallation, open up the App Store on your device and reinstall Netflix. If you are unable to find the option to uninstall Netflix, try contacting your device manufacturer for help. You can also look for official app uninstallation guides based on your device on the Internet.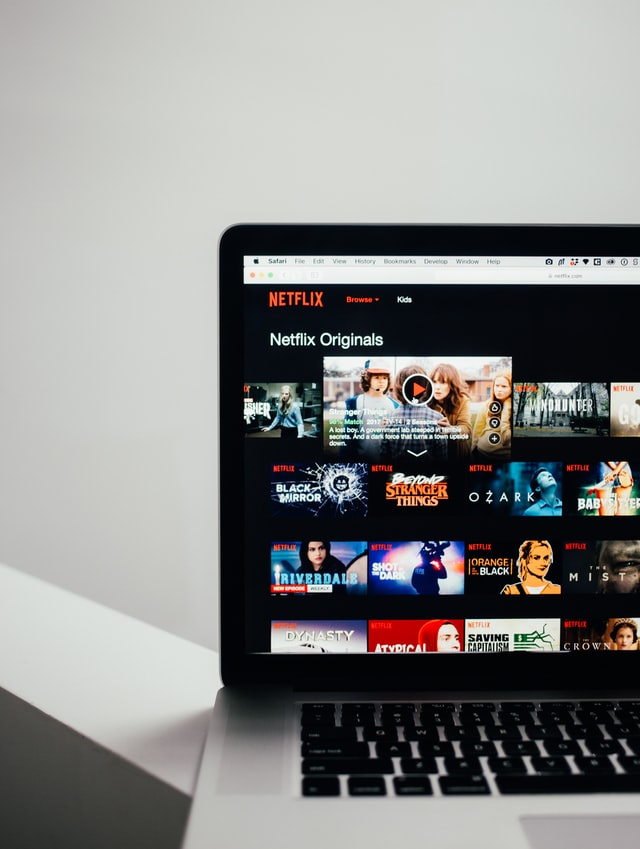 4) Check your DNS Settings
Make sure you set proper DNS Settings to be able to access Netflix servers.
PlayStation
Navigate to Settings from your console's home page. Select Network > Set Up Internet Connection. Next, select your connection method accordingly: Use Wi-Fi or Use a LAN Cable.
– If Wi-Fi, select Custom > Your Wi-Fi name to open up DNS Settings.
– For LAN Cable, select Custom under Operation Mode to open up DNS Settings.
Check to see whether the DNS Settings are the same as follows:
IP Address Settings: Automatic
DHCP Host: Don't Specify
DNS Settings: Automatic
Proxy Server: Don't Use
MTU Settings: Automatic
If not, change it accordingly. Next, select Test Connection. If the test is successful, try using Netflix again.
Xbox
Open the guide by pressing the Xbox button on your controller. Select Settings under the Profile & system menu. Next, navigate to General > Network Settings > Advanced Settings > DNS Settings and select Automatic.
Any other device
If using a custom DNS setting, reset it to acquire DNS settings automatically.
5) Factory-reset your device
If none of the above works, try resetting your device to factory state. Although a drastic step, reports suggest that this was the only way some users could solve the Netflix error code NW-2-5.
And, if none of the above troubleshooting steps work, Netflix Support will be the next best source of help. Visit this website and scroll down to access live chat or phone support.