Are you getting the "Camping not unlocked yet" error in New World? Well then, you are not the only one. As the list of bugs noticed in New World continues to grow, peeps are losing patience. When is Amazon Games going to release a patch fix for all this? New World was released on September 28. The game is full of fun quests for you to complete: solo or with your friends. One of the quests is named "What it takes" and requires you to set up camp. However, due to a bug, players are unable to complete the said quest. In this article, we will discuss the camping bug we came across while investigating player opinions.
Also read: New World Amrine Temple not playable & working properly: Is there any fix yet?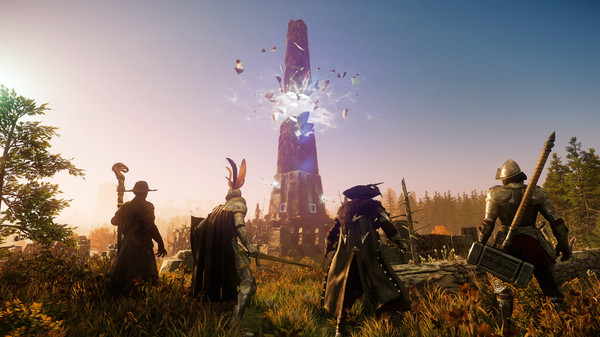 New World game Camping not unlocked yet error: Is there any fix yet?
Face down the wolves in Howling Falls and Fullmoon Den, and set up a Camp in the wilds. Talk to Survivalist Riches in the First Light Settlement when your task is complete. – What it takes quest
The description of the What it takes quest in New World is pretty simple. Here is the preview of a few tasks you will have to complete to receive the corresponding rewards.
Make camp to set a respawn point in the wild. [Use Y as a default key to do so]
Travel to Howling Falls.
Defeat Howler Wold five times.
Travel to Fullmoon den.
Collect three Sharp Wolf Fang by defeating Howler Wolf.
As you can see that you will have to mandatorily set up a camp as a task to complete the quest. Camps can be used to rest and craft a few basic materials in New World. But, it appears so that the quest is entirely glitched. According to reports, when players press the Y key to set up camp, nothing happens. And, some players are being notified that camping is not yet unlocked. But, the lowest camping tier is supposed to be accessible at level 5. Most players reporting the issues have already crossed level 5 and is eligible to start setting up camps.
We can conclude from this discussion that a particular quest, What it takes, is bugged and needs to be fixed so that players can move on. Along with all fans of New World, we hope Amazon Games come up with a resolution to make the video game bug-free as soon as possible.