Can't access titles and achievements in New World? Are all the titles and achievements <uninitialized>? Well, you have encountered just another bug in the newest popular MMO video game by Amazon Game Studios. While everyone knows Amazon as a place to buy stuff online, the company now has an extremely successful video game to take care of as well. Only if New World was bug-free!
Well, the idea of the game being entirely bug-free is now a dream. The huge list of bugs reported in the last four days is not only scary, but it has also managed to drive away a fraction of New World's player base. With Steam's Refund Policy, players who are unable to play the game due to bugs can easily get a refund and move on. But that fraction is still less, considering the huge number of MMO fans willing to wait for the developers to fix the bugs. But, Amazon must do the needful as quickly as possible. Read this article to know about the bug affecting your achievements and titles in New World.
Also read: New World Verdant Trapper Skin Not Working: Is there any fix yet?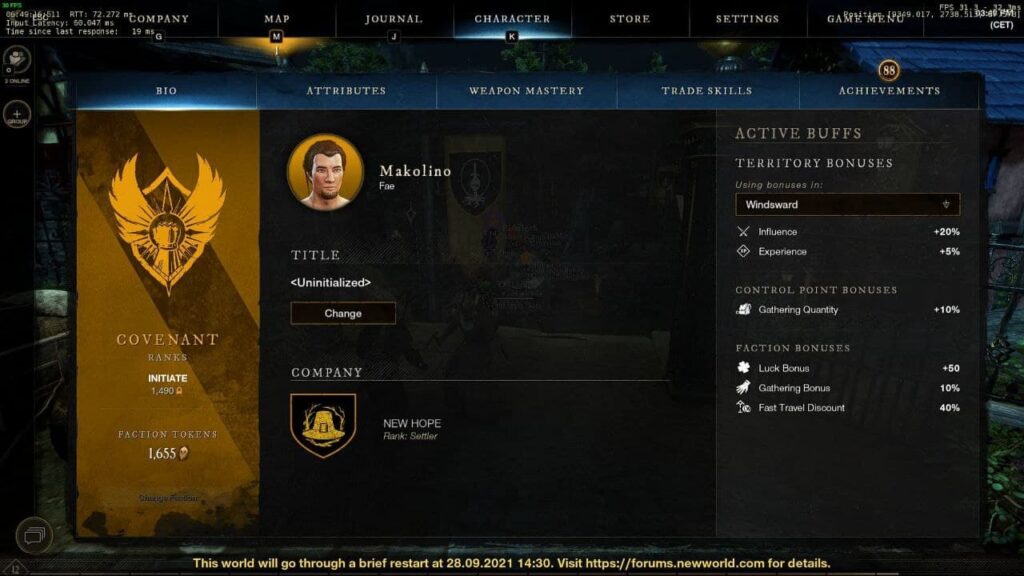 New World game Title and all Achievements Uninitialized: Fixes?
Directly under Title in bio, it says "Uninitialized". It says the exact same thing for all my achievements, i'm not able to do anything with the titles or achievements because of this. i tried to verify game cache but that didn't solve it.
All video games have a system to honor talented and dedicated gamers. Usually, they do so by awarding titles and achievement trophies. New World is no different. The MMORPG is filled with quests for players to complete and attain titles in-game. But, unfortunately, this system is bugged for many. On top of that, peeps have tried all basic troubleshooting, like deleting the game cache. But, nothing seemed to work. In a New World forum post regarding the same, we found a reply from Customer Service.
Hi there we hope you are doing well today , you can check this link out Steam Support :: Verify Integrity of Game Files.

It may help to solve that issue with your game
So, basically, the official suggestion to fix the issue was to verify the integrity of game files. But, as expected, doing so didn't help. Amazon Customer Service has been suggesting verifying game files as a fix to every bug in New World. But, most bugs are still dangling. Upon realizing that the suggested fix is useless for this particular bug, the customer service suggested posting feedback in-game. To do so:
Press Esc, select Game Menu and then Submit Feedback.
Describe the bug, rate your experience, and then select Submit.
We suggest everyone report bugs by submitting feedback in the way listed above. We hope all these issues in New World will be resolved soon!