New World is all set to release on September 28 (tomorrow), and fans are ecstatic about the launch. Many of us were able to play the game for four days during open beta. As a result, New World already has a bunch of fans even before its release. The video game is set in the world of Aeternum, a magical and beautiful island. You are the survivor of a shipwreck that brought you to Aeternum. Figure out the ways of the unknown and build a destiny of your own. New World is a thrilling, open-world massively multiplayer online video game that will bring endless opportunities for you and your friends to prove your skills. Yield deadly weapons and channel supernatural forces against your enemies and become the ultimate warrior of Aeternum. You can fight solo, with a small team, or with massive armies in PvE or PvP mode.
There are a three factions in New World: The Syndicate, The Covenant, and The Marauders. You can choose any one from the three and start your journey. But before you pick a character, you must have a name in mind. No? Well, the character name is global in New World. If you pick a name for your character, the name will be locked under your account. No other player will be able to use it. You can let go of a name by deleting your character. However, it will take a minute or two for the same character name to be available to other accounts.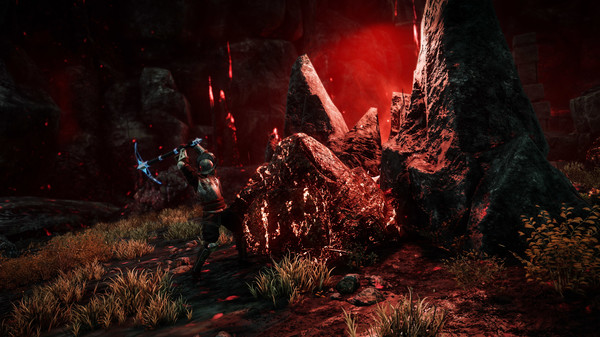 New World character name ideas list
If you haven't thought of a name for your character in New World, don't worry. We have collected the best names for your ease. All of these names are inspired by the term "warrior". Be the fearless warrior in Aeternum with a name everyone will remember. Here's the list of name ideas you have been looking for:
| | | | |
| --- | --- | --- | --- |
| Alex | Ethan | Vegeta | Tyranny |
| Alexander | Gunther | Kenshin Himura | Raven Claw |
| Alvaro | Harold | Guts | Collateral Damage |
| Ansel | Kane | Kenshiro | Thunderbeast |
| Armando | Milo | Levi | Raiden |
| Armani | Murphy | Edward Elric | Rufus |
| Callan | Ned | Aeternum Lord | Goku |
| Casey | Nakoa | Jotaro Kujo | Trevor |
| Duncan | Troy | Gamma | Ryu |
| Dustin | Walter | Alpha | Yoshi |
Hope you found an appropriate name for your character in New World. With the launch scheduled for tomorrow, we hope to see you in Aeternum soon, mighty warrior!
For more such articles, stay tuned.