Can't play New World? Well, the much-anticipated video game is all set to release today. It is natural that the servers will be loaded during the launch. However, here's what you can do to know the server status of New World. The next time you get stuck while loading the video game, you will know how to check the server status. Read this article to know how to check the server status of New World.
How different is New World from other video games following the same genre, MMORPG? Well, the new title boasts detailed environments, a superior crafting system, enhanced PvP, and PvE modes, and better exploration possibilities. New World started as a survival video game and hence has elements of survival like housing and balanced combat. Overall, New World has drifted a lot from the cliched MMORPG genre. and shows promise. Since the open beta phase, the game has managed to pull a lot of attention, especially from fans of MMORPGs. You should be ready to see some server hiccups and glitches while playing the game today. However, we all are excited about the game's release today. Here's how you can check the server status of New World.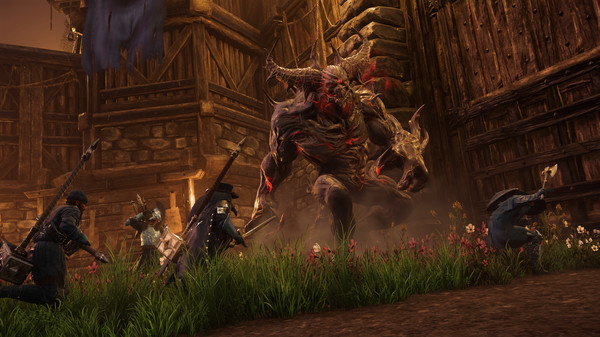 How to check if New World's server is down right now?
Are you facing long waiting times in queues while matchmaking in New World? Is your game not launching? Are you getting any error messages while you are trying to start the game? Well, all of these might point to server issues. The developers may take down the servers for maintenance or there may be an overwhelming number of peeps trying to play the game. To check the server status of New World, you can follow the official Twitter handle of New World where the developers will update any official server downtimes.
However, if the servers are not taken down officially and you are still unable to play the game, it is possible that the server is overloaded or there's some bug in the system. If that is the case, visit newworldstatus.com. This website provides you useful information like average queue times, average number of players, and much more. Most importantly, you will immediately know whether New World's server is down by looking at the detailed statistics on the website. You can check server downtimes according to regions from here as well.
Hope you have a wonderful time playing New World!