New World is an MMORPG, that is, a Massively Multiplayer Online Role-Playing Game. The genre has become saturated as the number of video games embracing it continues to lessen with time. However, according to Amazon Games, New World is a new kind of MMORPG. New World is scheduled to release on September 28.
New World fans are excited and have already started looking for answers to some most asked queries. All of us want to be prepared with the knowledge of the basic in-game mechanics. Out of the most asked questions, New World's starter zones seem to have caught much attention. So, let's talk about how to change starter zones in New World.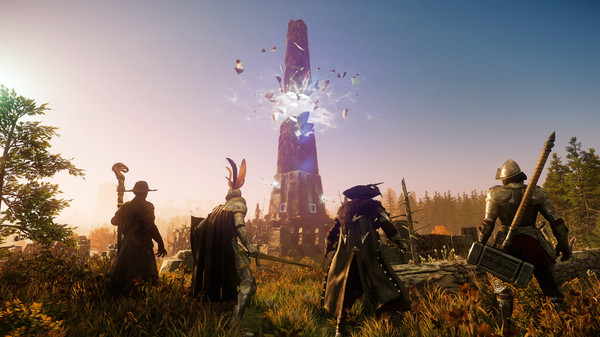 How to change starter zones in New World?
Starter zones or locations are points where players spawn at the beginning of a New World game. You can spawn at any one of the four starter locations available for players: First Light, Windsward, Monarch's Bluff, or Everfall. Once you spawn, you can complete the starting quests to move forward in the game. Now, many players are wondering how to change starter zones after they have spawned in it. Some starter zones can give players a hard time as they are difficult to go past. Like, First Light may be the easiest option for players starting out with New World. Everfall presents players with much more difficult situations with strong mobs to defend. So, it is wise to start from a zone that is easier to handle. But, can you change starter zones once chosen? Keep reading to know.
When you spawn in a starter zone, you will get a quest to complete. Complete the first quest and when the request to accept the second quest pops up, deny it. Make sure you decline the second quest because you will be locked into that starting zone if you accept it. Once you reject the quest, open the map and see whether you can complete the second quest in a different zone. Navigate to that zone and start your quest there.
Changing starter zones can be confusing in New World. Many players haven't been able to change it through the above process successfully. This is because by the time players realized that they didn't like their starting zone, they had already accepted the second quest. Many have tried deleting their characters to remove starter zones. It works but can be messy. Hope we were able to help you with your query!