Unable to use the voice chat system in New World? Several others are on the same page as you. This issue may occur due to a rule imposed by the developers to stop the chaos. Or, it may be another release bug. Whatever it is, we will help you figure what's going on.
Amazon Games has made a strong comeback with New World. Although the genre, Massively Multiplayer Online, was a bit tricky to handle, the new take on the popular genre proved to be a hit. New World has a host of modes to cater to every kind of gamer. PvE or PvP fan: you will be treated equally in New World. As much as the weapons are fun to yield, building other skills like craftsmanship is equally important and exciting. The weapons are all swords, spears, and shields; so, if you love to pick up guns, New World may not be for you. Aeturnum is very magical. You will have to spend quite some time trying to master the weapons to win fights or combats. Unlike most RPGs, you will have to aim yourself while yielding a weapon. So, New World is not only fun but challenging as well.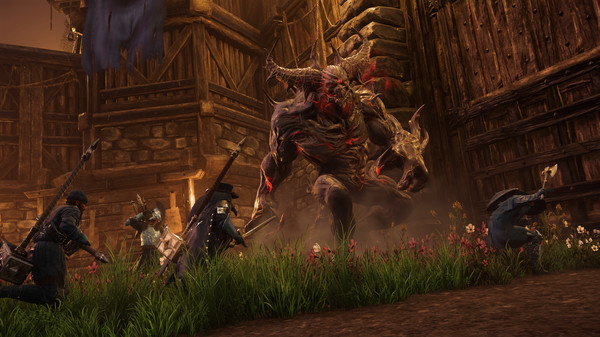 Also read: New World game voice chat not working: How to fix it?
New World game VOIP disabled error: How to fix it?
So, the developers had posted release notes on September 28 along with New World's launch. One of the points of the notes read the following:
VOIP is now disabled for the first 3 hours after character creation to limit poor voice behavior.
If you create a new character in New World, VOIP will be disabled for the first three hours as a measure to discourage chaos. How can VOIP cause poor voice behavior? Well, some peeps may not know the first thing about New World. However, New World is open to all. They download the game, make a new character, enter a game, and switch on the proximity chat without knowing what it does. This may lead to poor voice behavior or chaos. The three hours of VOIP disability can be treated as a cooldown that new players can use to learn the game mechanics. However, what if your character is already three hours old in the game and VOIP is still disabled? If the VOIP feature is still disabled after the three-hour period is completed, it is most probably a bug. Try restarting the game. Restarting may activate the VOIP system.
I've been on the server for 5 hours.

Still stuck disabled. I can enable it, disable it, but when I toggle voice it still shows a red mic reading disabled.
If it is still stuck, we suggest you report the issue to Amazon Games Support so that they can make a note to fix this. Till then, you can use Discord to communicate with your friends.