Update: A new update for Offroad Outlaws has been recently released. The update went live on Feb 3, 2022. Here's the list of the content that has been introduced in this update:
1) Five new vehicles (also includes a huge log truck)
2) Five new trailers
3) Custom Maps now feature a new job system and a new mini-map
4) New Graphics Setting has been introduced (30FPS Lock)
5) Performance has been enhanced with lots of bug fixes
---
Original Post from 29th Dec 2021 follows below- 
Offroad Outlaws is expected to receive a new update for New Year 2022 featuring new vehicles including Raptor, Charger, and much more. In this article, we will be sharing all the details we know about this update and its expected release date. Here's everything you need to know.
Released on the mobile gaming platform, Offroad Outlaws is one of the most loved offroad racing games out there. This is because the game is quite interesting and provides a wide variety of offroad vehicles for players to choose from. It also features a multiplayer mode where players can battle their friends in the capture-the-flag mode or race up mountains, rock trails, and rivers. Currently, the game has over 10M downloads which is a very impressive milestone. Well, we have got some information about a new update that is expected to be released for the game. So, if you are interested to know about it, consider reading this article till the end.

Offroad Outlaws new update for New Year 2022 to add new Vehicles including Raptor, Charger & more

During the second half of Dec, the devs of Offroad Outlaws shared a post about the release of a new update that will be featuring a bunch of new cars in the game. However, they mentioned that one of their devs fell sick during the development phase so the update will be pushed at a later date. Unfortunately, we don't have a specific release date for the update as of now, but we can be sure that the new update will be coming soon in the game.

According to the post by the devs, a Dodge Charger(Patrol car) might be added to the game with the release of the upcoming update. Another vehicle that is expected to be included in the update is a Forwarder since logging is an actual game mechanic in Offroad Outlaws.
A new remake of the Ford Raptor is also expected in the new update.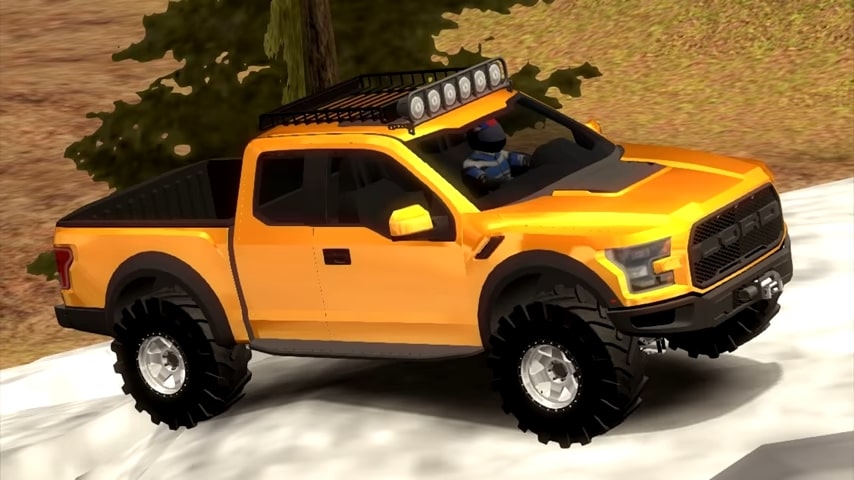 A modified car similar to the Oldsmobile 442 is also hinted at by the devs so we can expect it to be released with the upcoming update as well.
A basic model truck is also included in the update. But, don't be disappointed because the truck looks amazing despite being a basic model.
Currently, this is all we know about the new vehicles that are expected to be released with the upcoming update of Offroad Outlaws for New Year 2022. If we get hold of more information regarding this, we will be updating this article at the earliest. For more news on Offroad Outlaws and other games, make sure to stay tuned with us on AndroidGram.