Palia is an open-world adventure game. It offers an MMORPG experience with remarkable graphics and a compelling story. The game is currently in its open beta stage after being in closed beta for a while. Palia is based on the land of Palia, where you can take on many roles and duties. You can play as a character and take part in many of Palia's in-world activities as you unravel the mysteries of the land and explore the world.
Palia, being an RPG, requires players to do the typical grind. You will find yourself needing to craft tools or other equipment, which can only be done if you gather resources or farm them. This is a simple yet common mechanic featured in an RPG game. Knowing where to find every resource in the game is not an easy task, which is why, in this article, we are going to help you find Heartwood in Palia.
Palia Heartwood: How to get, find, & use?
Heartwood is a special type of wood in Palia. This wood is used in the later stages of the game for constructing and upgrading weapons. It is sometimes a menace to get since it spawns all around you, but you have no way of getting it. Currently, this type of wood can be found very easily in the Bahari Bay area of Palia. The real issue is getting the wood, not finding it.
All the trees in the Bahari Bay area drop heartwood when cut. The issue here is that your ax will fall before the tree does. To chop down these trees, you will need an upgraded ax or a new ax recipe (Fine Ax) from one of the in-game vendors. Here are the details on how to get that done:
1). Talk to Ashura and get the Makeshift Ax
First, you need to get the Makeshift Ax from Ashura in the Foraging Guild store. Once done, you will have to upgrade this ax to Level 3. The first upgrade will be free, however, so you will have to upgrade the ax two more times. Anyway, after you have the Makeshift Ax, you need to upgrade it to the Standard Ax. Getting the recipe for this upgraded ax will cost you approximately 250 gold in-game. Once you have the recipe, you can craft the Standard Ax using the following materials:
1x Makeshift Ax
20x Sapwood Plank
5x Copper Bar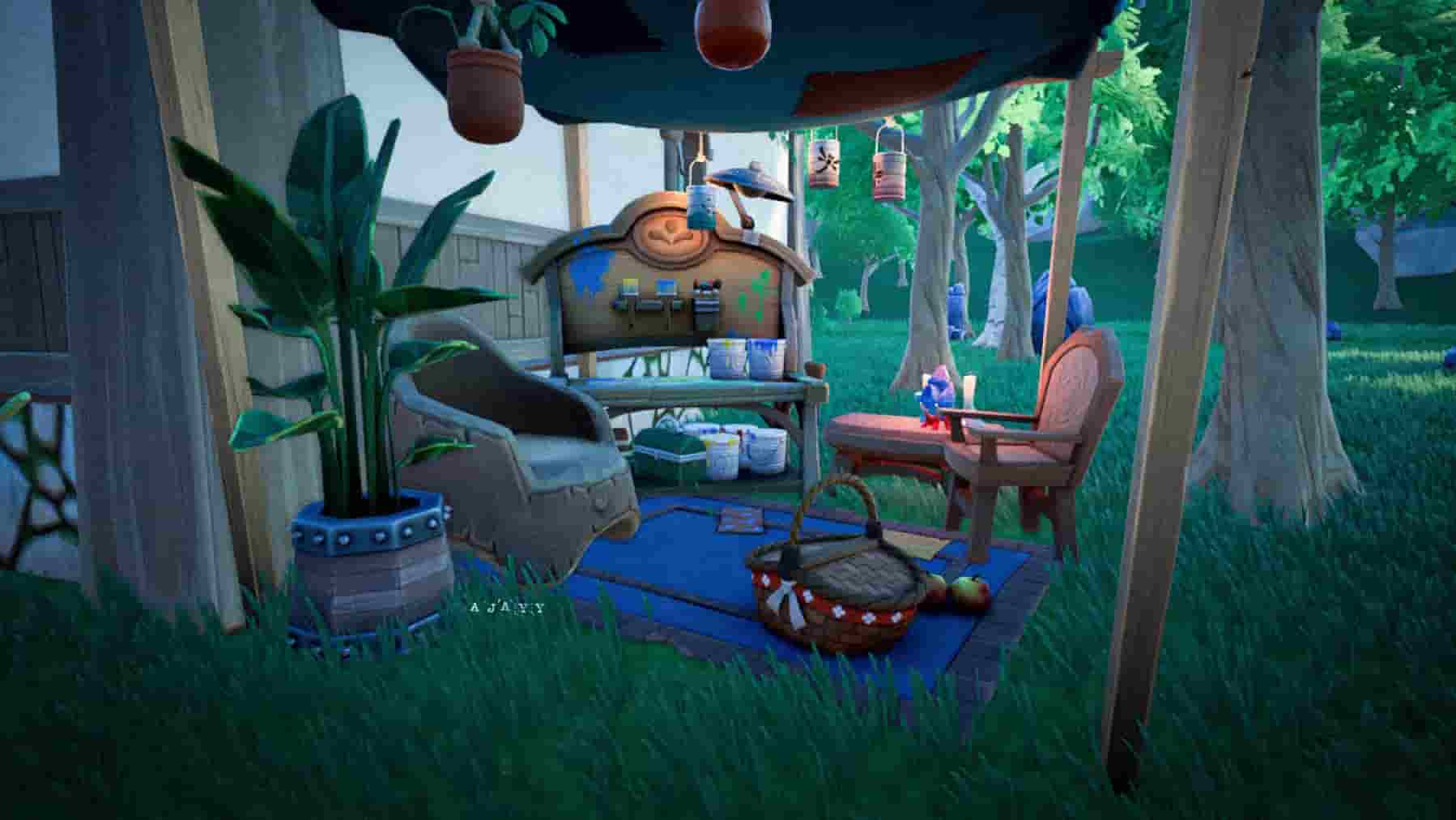 2). Get the Fine Ax
The Standard Ax itself is much better than the basic Makeshift ax. This, however, cannot cut down the trees in Bahari Bay. For this, you will need a Fine Ax. So to craft it, you will need:
x1 Standard Ax
x20 Heartwood Planks
x5 Iron Bars
But, didn't we say that you cannot use the Standard Ax to get Heartwood Planks? Then, how are you going to get x20 heartwood planks to craft the Fine Ax? Well, there is a simple trick.
3). Chop small and glowing trees in Bahari Bay
In the Bahari Bay area, find smaller trees that glow, and use the Standard Ax to cut them. Doing so will net you pieces of Heartwood planks for the upgrade. This will hurt your Standard Ax a little, but it's worth the damage. Once you have the required number of planks, craft the Fine Ax using the materials listed above.
Now, you can use the Fine Ax to chop down various trees in Bahari Bay to get as much heartwood as you need. Without the Fine Ax, you really cannot chop the trees in Bahari Bay efficiently, and therefore, you will need to get this item as soon as possible to get Heartwood. With that said, if you found this article helpful and would like to read more such gaming-related guides, make sure to visit Android Gram daily.