There are exclusive pokemon available in the Grand Underground of Pokemon Brilliant Diamond and Shining Pearl. To know everything about all the underground pokemon in the game, consider reading this article till the end as we will be sharing all the details about the same. Here's everything you need to know.
The Grand Underground in Pokemon Brilliant and Shining Pearl features a bunch of exclusive Pokemon that players can encounter. As the Ground Underground has been massively changed and extended by the devs in this new remake of the 2006 released Pokemon Diamond and Pearl, players can stumble upon exclusive pokemon in rooms called Pokemon Hideaways.
While some are encountered early on in the game, others appear after the players have beaten the game. So, with such a huge roster of pokemon available in the underground, it can get difficult to remember the names of each pokemon featured in the Grand Underground of Pokemon Brilliant Diamond and Shining Pearl. Well, you don't have to worry about that anymore as we will be sharing the list featuring all the underground pokemon in the game here. More details are shared below.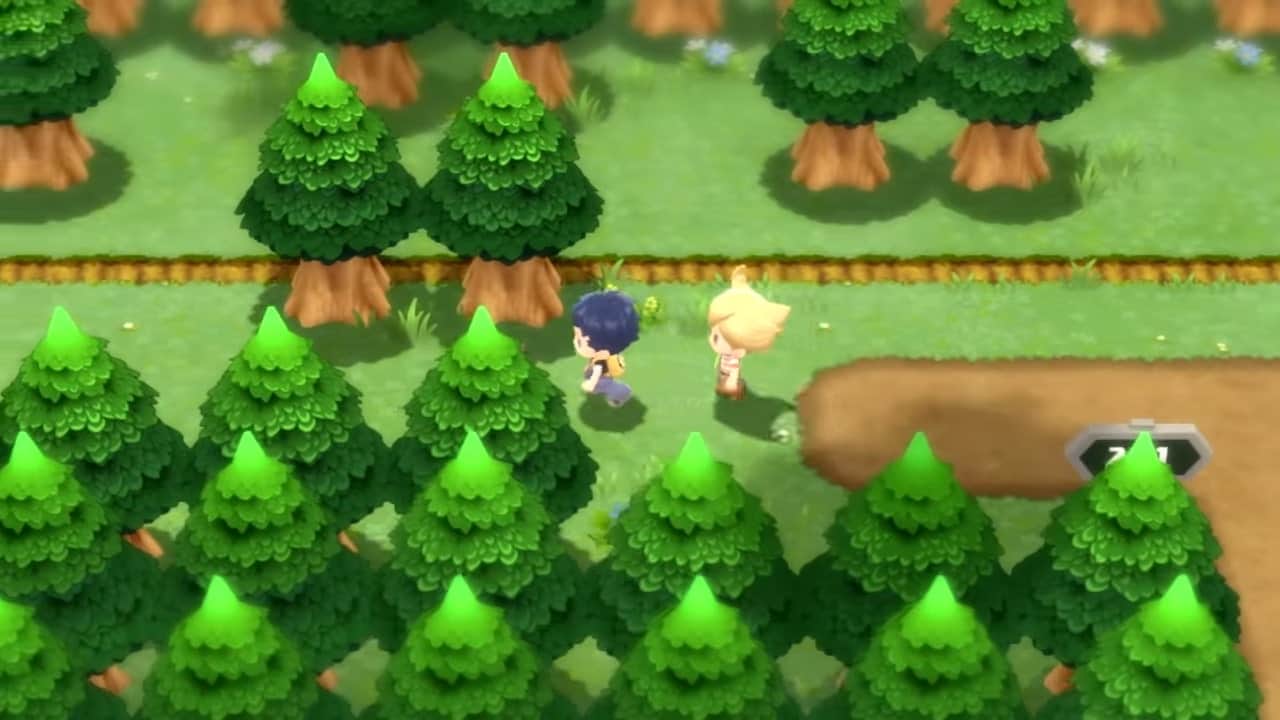 Pokemon Brilliant Diamond & Shining Pearl: All Underground Pokemon List
There are a bunch of pokemon encounters available for players at the start of the game. Here's the list
1) Zubat
2) Psyduck
3) Machop
4) Geodude
5) Murkrow(Brilliant Diamond Exclusive)
6) Bidoof
7) Kricketot
8) Shinx
9) Budew
10) Pachirisu
11) Buneary
12) Wurmple
13) Silcoon(Brilliant Diamond Exclusive)
14) Cascoon(Shining Pearl Exclusive)
15) Roselia
16) Combee
17) Buizel
18) Cherubi
19) Shellos
20) Gastrodon
21) Onix
22) Skorupi
23) Croagunk
24) Ghastly
25) Misdreavus(Shining Pearl Exclusive)
Now comes the special pokemon which can be encountered by players at the beginning of the game in the Grand Underground. They are rarer than the pokemon we mentioned above. Here is the list featuring all of them:
1)  Magnamite
2) Lickitung
3) Rhyhorn
4) Houndoom
5) Swablu
6) Absol
7) Scyther(Brilliant Diamond Exclusive)
8) Pinsir(Shining Pearl Exclusive)
9) Togepi
10) Ralts
11) Gligar(Brilliant Diamond Exclusive)
12) Teddiursa(Shining Pearl Exclusive)
13) Magby(Shining Pearl Exclusive)
14) Swinub
15) Smoochum
16) Elekid(Brilliant Diamond Exclusive)
17) Duskull
18) Snorunt
19) Glalie
The pokemon featured in the list below can be unlocked through Strength.
1) Golbat
2) HootHoot
3) Bibarel
4) Chingling
5) Stunky(Brilliant Diamond Exclusive)
6) Skuntank(Brilliant Diamond Exclusive)
7) Barboach
8) Bronzor
9) Ponyta
10) Meditite
The Defog unlock pokemon featured in the Grand Underground are listed below:
1) Machoke
2) Graveler
3) Aipom
4) Wingull
5) Purugly
6) Munchlax
7) Quagsire
8) Tentacool
9) Hippopotas
10) Wooper
11) Kadabra
12) Girafarig
After pinning 7 gym badges in the game, you will find the following pokemon in the Grand Underground:
1) Pelipper
2) Luxio
3) Glameow(Shining Pearl Exclusive)
4) Tentacruel
5) Gibble
6) Mr. Mime
7) Sneasel
8) Snover
The final Waterfall unlock pokemon are listed below as well:
1)Mantyke
2) Octillery
3) Whiscash
4) Gabite
Well, there are more pokemon that players can find after unlocking the National Pokedex. But, we aren't going to cover that part for now. We hope this guide was helpful to you. For more such guides and information on new games, make sure to stay tuned with us on AndroidGram.