Ah, Pokemon! Who is not familiar with them? The tiny but powerful monsters have been a favorite among kids (and adults) since the show's beginning. They are like pets but with abilities. Die-hard fans of Pokemon naturally also love games revolving around it. Pokemon Go is one such hugely popular simulation game where you get to catch pokemons. The game is based on augmented reality, where it uses your phone's GPS and camera to simulate the real world with a virtual map.
What is Pokemon Go?
Players move around the real world with their phones, and pokemons show up in the game at different locations. The game is equally famous among kids & adults.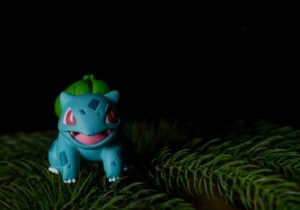 Pokemon Go glitches: Charged Attack and Switch buttons not visible
Have you ever been in a situation where there is an enemy right in front of you, and your game control buttons just refuse to respond at that moment? We have all faced a situation like this before. Buttons not working is the #1 common glitch in the world of video games (mostly, mobile games). Pokemon Go is going through a similar phase where its charged attack and switch buttons are not visible for many players. Fans were disheartened when they went through this and made sure that they reported it. The issues reported were the following.
The charged attack and switch buttons are disappearing.
The game is crashing for some users on iOS.
The Pokemon Go developers were not ignorant about the reports and promptly looked into the issues faced by the community. Although the crash issue on iOS was fixed with the 0.211.3 update of the game, the developers are still investigating the button glitches. The developers also mentioned that glitches may happen for many reasons, and they are not focusing on a single reason. They are continuously trying to spot glitches and fixing them for a smooth user experience.
We urge the Pokemon Go fans to be a little patient about it and the developers will soon come up with a solution!