Pokémon Go June Community Day details have been revealed & it will feature Weedle. It has been selected after the public voting, where trainers were asked to select among the following list of Pokemon: Squirtle, Weedle, Gastly, and Sandshrew.
Well, Weedle got the most number of votes but Gastly was the second favorite and will feature in the month of July as the Community Day Pokemon. June Community Day will take place on Saturday, June 20, 2020, from 11 am to 5 pm in their local time zone.
During the Community Day hours, Weedle will appear more frequently in the wild. Also, every Kakuna evolved to Beedrill during the Community day hours & two hours afterward will learn an exclusive move Drill Run. Players will also get the following bonuses during the Community Day hours: 3× Catch Stardust & Incense will last for 3 hours.
Coming to topic, many Pokemon Go trainers are currently experiencing issues of crashing & freezing on older phones. For many of them, the game is literally unplayable & they have taken the route of Reddit to express their concerns. Have a look at a few complaints down below.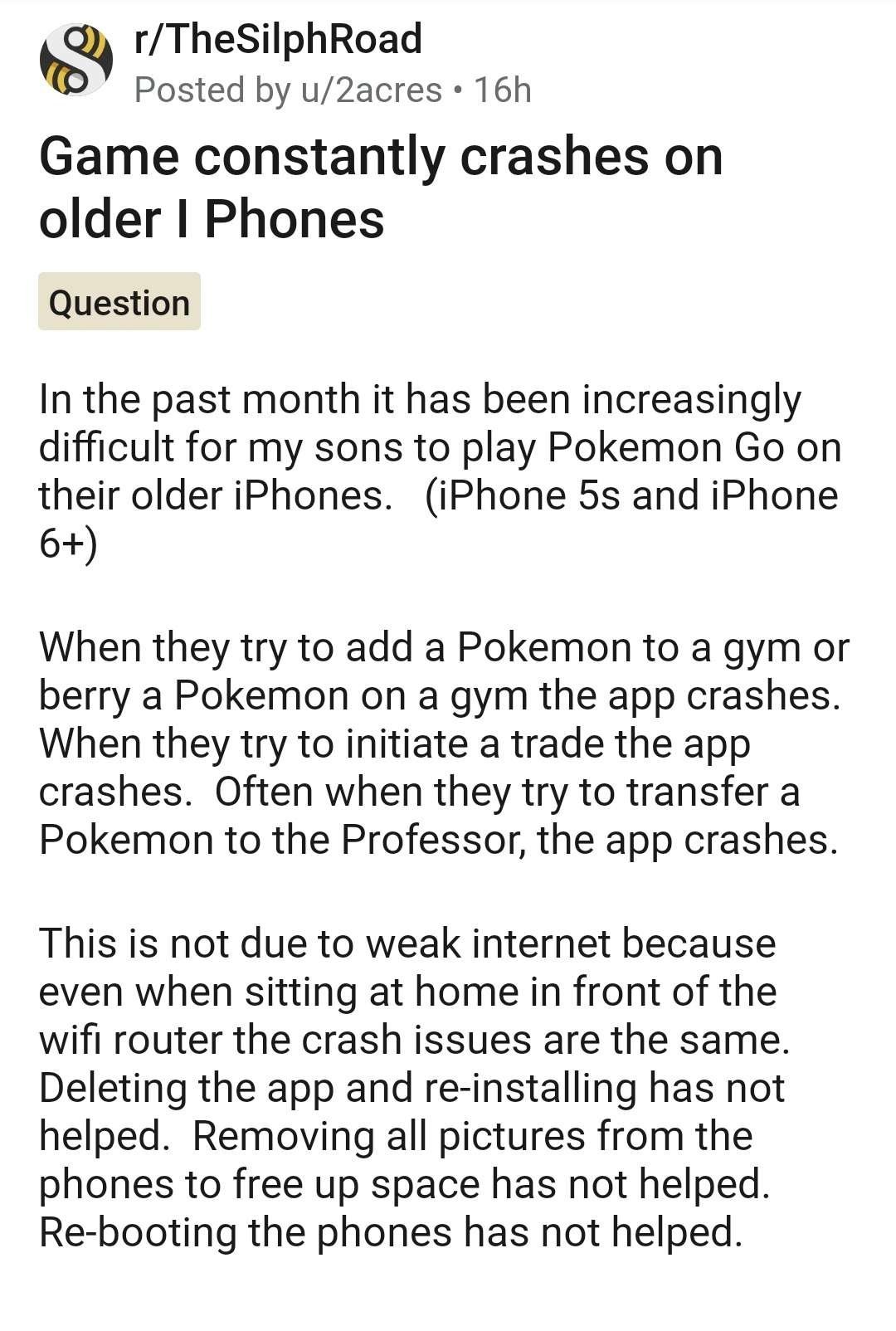 Well, Niantic has officially addressed the issue on their official blog & the issue description reads as the following : Some Trainers with devices on Android 5 or 6 are unable to load the Pokémon GO app beyond the loading screen.
The issue started coming for players after the update 0.177.0. Well, Niantic is expected to fix this issue in the next update of the game. Until then, players have the only option to wait. Rest assured, we are keeping a tab on all the developments & will update you with more information whenever it arrives.
In a related new, Zekrom will also debut to Pokemon Go this month. It will appear in five-star raids. Zekrom is a Dragon-Electric type Pokemon & is weak against Ice, Ground, Dragon & fairy type attacks.