Pokémon Go, in its 4 years of run has become a revolutionary mobile game. The credit for this goes to Niantic's creative approach towards bringing the Pokémon gameplay closer to reality. The game does not fall short of making you feel like a trainer, who wanders the world in search for Pokémon.
In the world of Pokémon Go, players can encounter Gyms and Pokéstops very often as they are scattered throughout every city. Upon spinning the photo disc of these locations, you can receive gifts and supplies such as Pokéballs, berries, stardust etc. This has prompted a nice business opportunity for many companies as they can register their outlets as a Pokéstop or a Gym. Upon spinning these registered Pokéstop discs, you can earn yourself many sponsored gifts! These sponsored gifts may come with a sponsored message relevant to your location.
You can manage the sponsored gifts your receive in the settings menu. This has no effect on the gifts you exchange with your friends irregardless of whether or not you obtained the gifts from a sponsored location. Furthermore, as we all know, it is not wise to share your personal information with these sponsors. More information on this can be found on Niantic Support.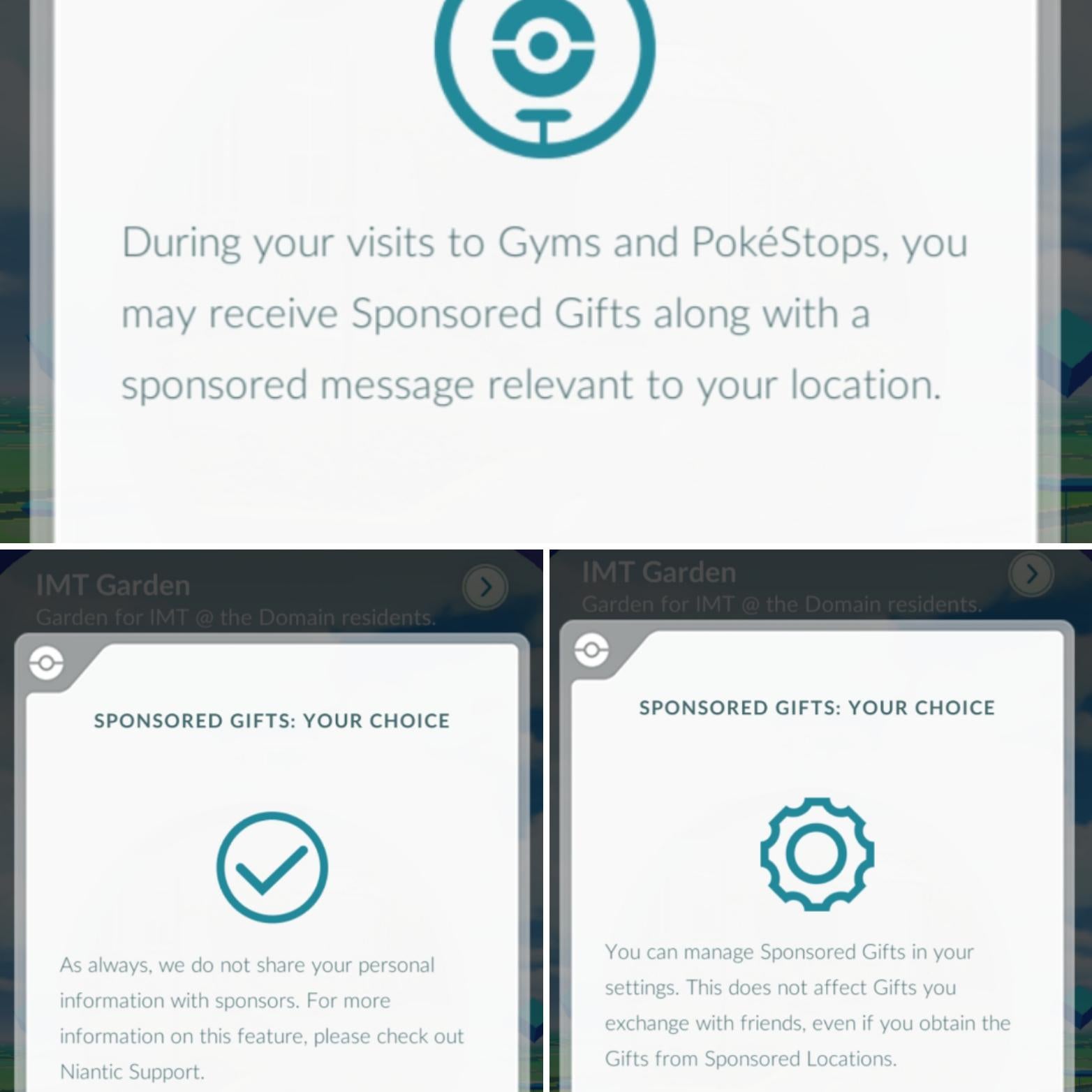 Although, developing sponsored Pokéstops and Gyms in an interesting approach towards business, many players still don't get to experience this. It may be termed as a shortcoming on Niantic's behalf but players outside of USA and Japan region do not see sponsored locations. Regions such as Australia, India, Croatia etc. It would be interesting to see them appear in these countries as well.