Season 8 for Player Unknown's Battlegrounds PC is right around the corner. PUBG corporation has announced a massive update hitting the servers in the upcoming days. The announcement was made via the PUBG Support Twitter handle and it mentions that the main update focus is reworking Sanhok.
To prepare for the global Season 8 launch, test servers will be going live from tomorrow. The developers have released a lengthy amount of patch notes for it so let's quickly get into the details.
Sanhok Remastered
The 4×4 sq. Km tropical battleground, Sanhok is getting a massive update which changes almost each and every aspect of it. The developers has reworked the map from ground up to offer better visuals, performance and gameplay balance. Following, we will be seeing a majority of locations in Sanhok and what changes have been implemented.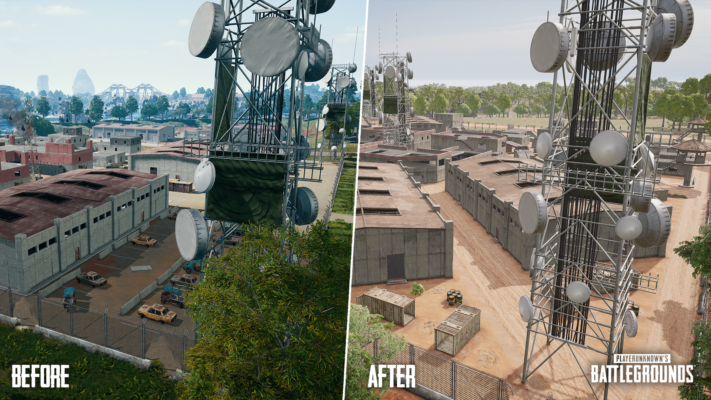 The most popular hot drop in Sanhok, Bootcamp is getting a full makeover in the 8.1 update. Many new line of sights have been added which offer a variety of long range combat options. To balance that, many new objects have been added which can be used as covers.
Additionally, new undergrounds areas will be accessable in Bootcamp. These areas will be small, therefore expect them to be crawling up with enemies. The changes will amp up the risk/reward factor of this hot drop and result in an over all interesting gameplay.
Quarry is one of the fan favourite drop location on Sanhok. However, developers had previously run into some balancing issues which prompted for reworking this location as well.
The stones which used to offer cover have now been increased in size to provide better protection from overhead enemies. Rope bridges have been added for better tactical mobility.
Previously known as Mongnai, the farm area has been developed into an abandoned airfield. This location will spawn a motor glider which can only be found here. Not much is known about it yet, but we think it will be an aerial vehicle.
Getaway, or as players used to know it by the name Docks, will be a loot packed area. Previously, Docks didn't see much action due to its secluded location and poor loot spawn. This has been changed in Update 8.1.
The Ruins have been converted into a massive labyrinthine destination offering a high risk, high reward gameplay with tons of high tier loot.
The verticality of Mountains in Sanhok offer a variety of combat experience where taking the high ground is the key. However, this concept came with a flaw where players stuck below were at a severe disadvantage.
This has been changed by adding different paths to approach to the top and plenty of covers if you decide to take on an enemy head on.
The Cave in Sanhok has always been seen as an aesthetical location by the developers. Therefore, the new changes implemented in Update 8.1 work towards achieving that feel. A new cave temple awaits you for you to explore.
Going into the update, the developers had one thing in mind when it came to the river system in Sanhok. That was to allow players more option for traversals. You will be seeing many new bridges on the banks of the rivers which will allow for safe and efficient crossing. New covers have been added should a fire fight open up there.
Pai Nan/Khao/Samhee/Kampong
All these villages have received small changes as well. For starters, they now offer the aspect of verticality to offer exploration and new ways to fight. A new loot truck has been added (more on this below) which will be passing through these villages.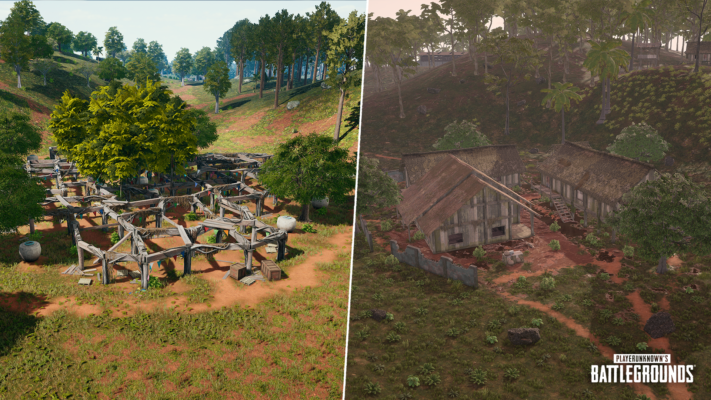 Previously, Bhan was just an unused location asset with little to no high tier loot. The wooden pillar structures have now been replaced by houses. This make Bhan a better area for setting up defence than it previously was.
Additional Features
A couple of extra features will be seen in the new update with are entirely new additions. They are :
A new Loot Truck system has been added in the island of Sanhok. In the updated game, up to 8 Loot Trucks will spawn in the garages scattered throughout the island. These trucks will be unstoppable but destroyable. Deal damage to them whenever you stumble across one for guaranteed loot drop.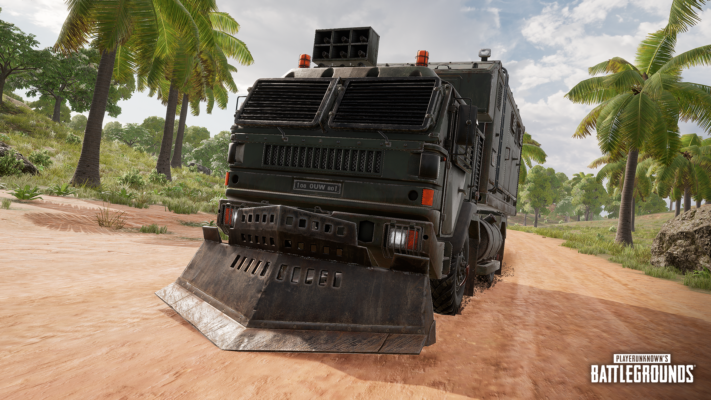 If manageable, destroying these behemoths will open a wide cache of high tier weaponary and armoury. Be careful though, as you will not be the only one on a look out for them.
Remastered version of Sanhok will feature a clear day and night cycle. The weather will cycle between clear and overcast and time will pass from being daytime to sunset.
Since the Docks have been converted into Getaway. The former will be available in TDM Matches.
Sanhok will no longer be available in all game modes.
The fade effect of the blue zone walls have been reworked to blend in and look more natural.
New Sanhok themed lobby bas been added.
Sanhok Remastered will be available in both Ranked and Casual mode.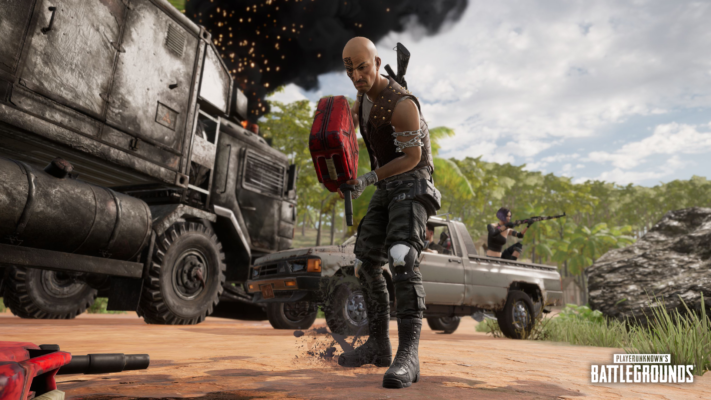 With that, we conclude the list of all the major changes coming to Sanhok and PUBG PC. The Update 8.1 test servers will go live from tomorrow as mentioned earlier. The global server launch is scheduled for 22nd July. We hope you will be as excited for it as we area. Click here to read the full patch notes from the official PUBG website.