Sliggoo is a Dragon and Steel-type Pokemon in Pokemon Legends Arceus. Well, it is not exactly available for direct capturing. You will have to evolve a specific Pokemon to get Sliggoo. Sliggoo will appear in its Hisuian form and evolving it will get you a Hisuian Goodra. Want to know how to get a Hisuian Goodra? Then, this article is definitely worth a read!
Pokemon Legends Arceus introduces us to the mysterious land of Hisui, which before long would become the more popular, Sinnoh, as seen in other Pokemon games. As a result, a lot of new Pokemons can now be a part of our Pokedex [Kleavor looks amazing!]. Some previously-discovered Pokemons appear in modified forms also commonly known as regional variants. In Pokemon Legends Arceus, we will be seeing a new variant known as Hisuian forms. Along with Hisuian, you will also come across Alolan and Galarian Pokemon forms in the game. Sliggoo will appear in its Hisuian form and so will its evolution.
How to get a Hisuian Sliggoo?
Firstly, you will need to capture a Goomy – if you don't have one already. As you may already know, Goomy is a Dragon-type Soft-Tissue Pokemon first introduced in Generation VI of Pokemon games. Goomy will evolve into a Hisuian Sliggoo, but is not a Hisuian form itself. There are a few requirements to getting a Sliggoo out of Goomy in Pokemon Legends Arceus. But first, let's locate a Goomy!
Goomy can be found in the Holm of Trials, a location in the Crimson Mirelands region. Things can get pretty aggressive while trying to capture a Goomy in Pokemon Legends Arceus. Goomy is weak against Dragon, Ice, and Fairy-type moves. So, using a Dragon-type Pokemon against Goomy will work successfully! Once you have a Goomy, you will have to level it up. Goomy undergoes evolution at Level 38 and becomes a Hisuian Sliggoo. To evolve it, open your Pokedex and just click on your Goomy Pokemon name to start evolution. You can level up a Goomy by taking it to battles against wild Pokemons.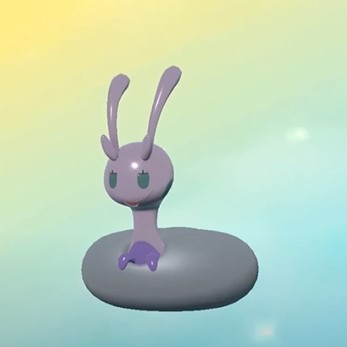 Evolving Hisuian Sliggoo into a Hisuan Goodra in Pokemon Legends Arceus
Once you have a Hisuian Sliggoo, you can evolve it into a Hisuian Goodra by following the steps below:
1) Level up your Hisuian Sliggoo to Level 50 by taking it on battles. 
2) Once you reach the minimum level, wait for a rainy day. We recommend visiting Crimson Mirelands as it rains frequently over there.
3) Once it happens to rain, open your Pokedex menu and click on your Hisuan Sliggoo's name to start the evolution process. 
That's it. You will now have a Hisuian Goodra in your Pokemon Legends Arceus's Pokedex! Take it on battles against those stubborn Poison and Grass types. For more articles on Pokemon Legends Arceus, stay tuned to Androidgram!