Want to know how to change your Pokemon's moves in Pokemon Legends Arceus? Well, it's easy peasy if you ask us! Pokemon Legends Arceus was released on January 28 exclusively for the Nintendo Switch platform. For those of you wondering, it is an action-adventure RPG featuring the mysterious lands of Hisui and its intriguing Pokemons. However, not all Pokemons you encounter are catchable. Game Freak's latest creation features a lot of new mechanics like crafting, space-time distortions, and many more. However, we have also seen traditional methods return, including changing moves of a Pokemon. Well, Game Freak has modified this a bit – your Pokemon will not forget any move it learns. You can select the moves you want your Pokemon to use, but you can easily swap back to the move you deselect. That's a sweet upgrade!
How can a Pokemon learn a move?
As their trainer, you can level up your Pokemons by taking them to battles. As you take them to battles, they will gain a lot of XP and eventually learn the moves they are supposed to. Some moves will be learned via evolution. However, your Pokemons will not be able to learn certain moves by simply leveling up. If you find training time-consuming or you want to teach your Pokemon some advanced moves, you can head over to the Training Grounds in Jubilife Village and talk to the NPC over there. Zisu (NPC's name) will let you buy advanced moves for your Pokemons in exchange for Poke Dollars. Note that buying moves can turn out to be very expensive!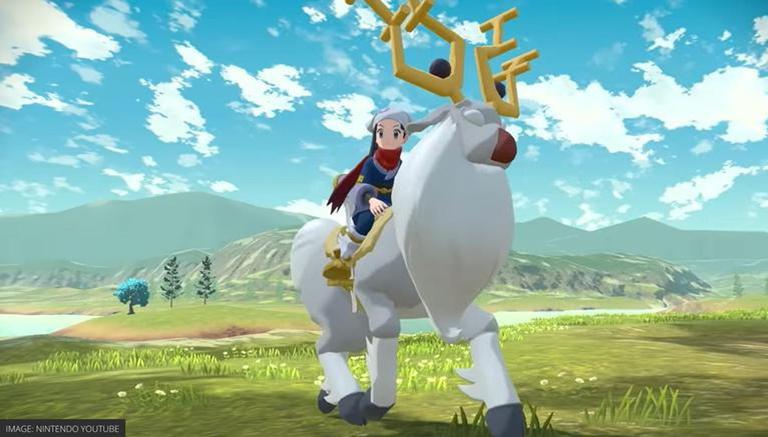 How to change the moves of a Pokemon in Legends Arceus?
Changing moves in Pokemon Legends Arceus is a very dynamic and easy process! As mentioned before, your Pokemon will not forget any learned move. This is unlike previous Pokemon titles, where Pokemons had to relearn moves after changing them. However, each of your Pokemons will only be able to display four moves at a time. So, choose their moves wisely and keep in mind the battles they are about to face!
1) Press the Up button on your Nintendo Switch to open your Satchel menu.
2) Select a Pokemon, whose moves you want to change, from the list.
3) Now, choose the Change moves option.
4) You will see the list of available moves on the left and the current set of moves on the right.
5) Select the moves you want from the left and place them on the right list of moves.
6) Press the X button on your Nintendo Switch to confirm.
For more Pokemon Legends Arceus articles, stay tuned to Androidgram!