Want to change your character's appearance in Pokemon Legends Arceus? While you cannot change your nickname or gender once you choose it, there are quite a few options for you to look cool in the latest Pokemon RPG. You can only customize your appearance while in Jubilife Village, where a vast number of shops are available at your disposal. However, before you choose to take advantage of those shops, you will need to play through some main campaign missions, namely the first and second missions. Upon completing the second mission, most shops in Jubilife Village will unlock, including the Clothier and the Hairdresser! Keep reading to know how you can change your character's appearance in Pokemon Legends Arceus!
Clothier in Jubilife Village
Unless you have save game files from previous Pokemon titles or pre-purchased Pokemon Legends Arceus, you will not have many clothing options to choose from at the very beginning of the game. Even after you unlock the Clothier, you will not be able to see the entire collection available. Playing through the game and completing special requests will unlock outfits that you will be able to buy later on! To buy or try new outfits, speak to Anthe – the female NPC at the Clothier shop. Choose to Change Clothing and you will see all the available ones. You can buy Headwear, Top, Bottoms, Two-piece set, Footwear, Eye-wear, and Eye-detail at Anthe's. Note that you will need Poke Dollars to buy new clothing.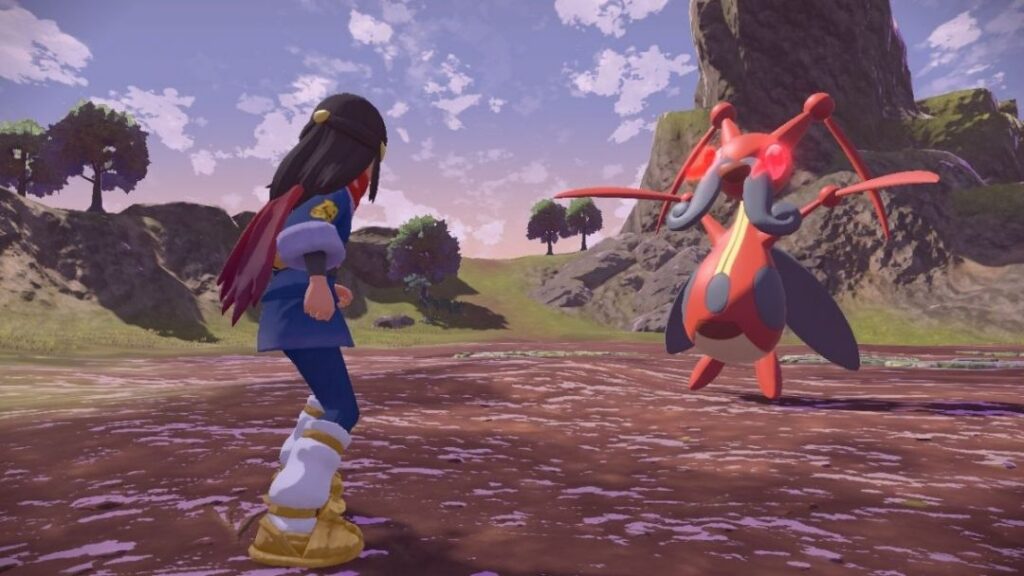 Clothing Bonuses in Pokemon Legends Arceus
As mentioned before, you can make use of save files to get bonus outfits in the game. So, if you have played Let's Go Pikachu or Let's Go Eevee before, you will get a Pikachu mask or an Eevee mask respectively. In this way, you can collect the Shaymin Fancy Kimono Set [Sword & Shield] and The Modern Team Galactic Set [Brilliant Diamond & Shining Pearl]. You can collect all these from Anthe's. If you have pre-ordered the game, you can collect The Growlithe Kimono Set and Baneful Fox Mask until May 9, 2022, as Mystery Gifts.
Hairdresser in Jubilife Village
Yes, you can get your hair styled too. A professional hairdresser, Arezu, will be available at your service. You can choose any among the catalog of hairstyles and hair colors available. Now, not every style or color will be available at the beginning – just like that of clothing. You will need to complete requests and play through main missions to obtain the entire collection. The hairstyles available also depend on your character's gender. Be it Rei or Akai, you are entitled to choose between fourteen hairstyles and fifteen hair shades. Swell, isn't it?