Want to catch Ursaluna in Pokemon Legends Arceus? Well, here's a detailed guide for you! Firstly, you would need a Ursaring. As it happens, Ursaring is an evolution of Teddiursa. And, when you evolve a Ursaring, you get an Ursaluna. One of the most intriguing features of Ursaluna is its radar. You can ride a Ursaluna to make use of its radar to locate hidden items like Black Augurite or even people (some NPCs). Mount Ursaluna is something you can obtain by completing main story missions. However, it will not count as a part of your Pokedex or you cannot take Mount Ursaluna to battles. To add Ursaluna to your Pokedex or make it a part of your team, you will need to evolve Ursaring and obtain a Ursaluna. Stay tuned to know more about Ursaring and its evolution.
What is a Ursaluna?
Ursaluna is a new evolution of Ursaring in the world of Pokemon. We haven't seen Ursaluna in previous Pokemon titles. Ursaluna is a Normal and Ground-type Pokemon in Pokemon Legends Arceus. It is a slow Pokemon but can be a great ride for you to traverse Hisuian landscapes. Urasluna is a strong contender in fights against Electric, Ghost, Poison, and Rock-type Pokemons. So, you may consider having one on your team to tackle particular Pokemons. To get a Ursaluna, firstly locate a Ursaring. Well, you can also choose to get a Ursaring by evolving a Teddiursa.
How to catch a Teddiursa or a Ursaring?
Here's where you can find a Teddiursa or a Ursaring:
1) Ursa's Ring in the Crimson Mirelands
2) Sonorous Path in the Coronet Highlands
Teddiursa evolves into Ursaring at Level 30. If you have Teddiursa, you will have to take it on battles or feed it EXP candy to level it up. Once Teddiursa reaches Level 30, tap its icon in the Pokedex menu and select Evolve to obtain a Ursaring. And, if you have managed to catch a Ursaring from the above-mentioned locations directly, good for you!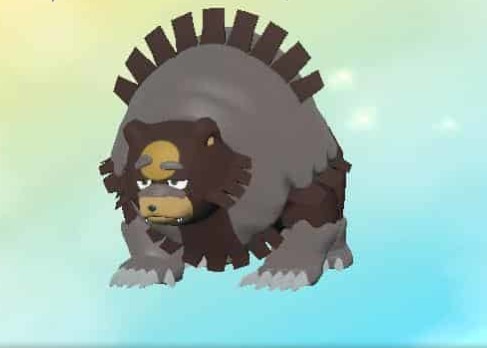 How to get a Ursaluna in Pokemon Legends Arceus?
Once you have Ursaring, you can begin the process of obtaining a Ursaluna out of it. However, the process can feel a bit tedious. Make sure that you unlock Mount Ursaluna first by completing Mission 8 of Arceus's campaign. You will have to ride Ursaluna and detect Peat Block [an evolutionary item] in Crimson Mirelands. Follow these steps hence:
1) Add Peat Block and Ursaring to your inventory.
2) With the Peat Block and Ursaring in your inventory, visit Ursa's Ring in Crimson Mirelands on a full moon night.
3) Once you reach the spot, bring out your Pokedex Menu and select Ursaring's icon. Choose Evolve.
That's it. Ursaring will evolve into Ursaluna! For more articles on Pokemon Legends Arceus, stay tuned to us!