Want to craft some Pokeshi Dolls in Pokemon Legends Arceus? You will need three pieces of wood to craft this cute little doll! But where can we get some wood in Pokemon Legends Arceus? Unfortunately, there's no way to buy wood in the game. You can get wood only from farming trees in forests. Wood, unlike most items, is not very important in terms of crafting. Yes, it is a crafting ingredient but can only be used to make Pokeshi Dolls. You will be required to craft a Pokeshi Doll as a part of a Request, but that's about it. You will only need wood to complete this request and a post-game mission where you will be required to provide Cogita with three pieces of wood. Well, we certainly get why wood is a rare resource in Pokemon Legends Arceus!
Wood location in Pokemon Legends Arceus
If you are not willing to travel much, you can find a piece of wood to the north [small forest] of Grandtree Arena in Obsidian Fieldlands. It will appear as a log lying on the ground. To find the exact location, head up the incline to the right of Grandtree Arena's entrance and you will find one. To respawn a piece of wood, head back to Jubilife Village, return to Obsidian Fieldlands, and then use the fast travel to get to the wood's location in Grandtree Arena. If you want more, you can pay a visit to any scattered forests in the region. You may find more wood/logs in forests.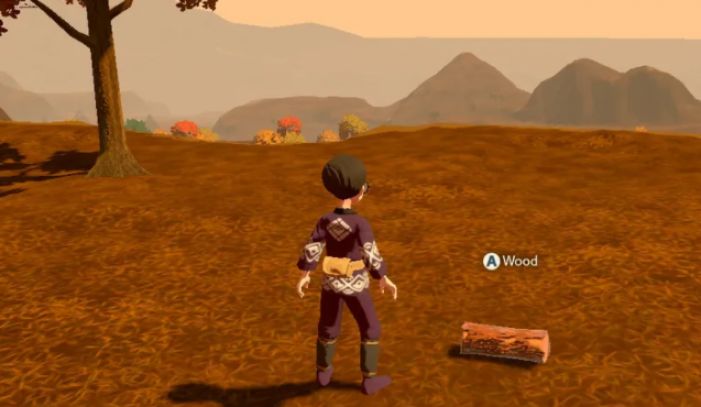 Wood in other regions – Alabaster Icelands, Coronet Highlands, Cobalt Coastlands, and Crimson Mirelands – is a rare find. However, you may still locate a log in the following locations:
1) Glacial Terrace in Alabaster Icelands
2) North of Heavenward Lookout in Coronet Highlands
3) West of Castaway Shore in Cobalt Coastlands
4) South of Brava Arena in Crimson Mirelands
All of the above locations may not seem to be worth the visit for a piece of wood. On top of that, wood isn't a very useful material in Pokemon Legends Arceus. However, it is a crafting material for Pokeshi Dolls, selling which can get you some profit and help you make those precious dollars. Additionally, you cannot complete certain requests without wood. So, get out there and collect some wood whenever you are lingering around the mentioned locations!
For more articles on Pokemon Legends Arceus, stay tuned to Androidgram!