The player base of Pokemon Unite reached its peak with its official launch on Android and iOS platforms last month. Playing Pokemon Unite on PC using Android emulators is now possible. Bluestacks is one of the most popular emulators for peeps trying to run Android apps on PC. You can use Bluestacks to play Pokemon Unite on PC. However, some players are reporting a black screen issue on Pokemon Unite after launching the game on Bluestacks. Read this article to know why it's happening.
Pokemon Unite has become one of the most popular MOBA video games played on mobile platforms. The game is also slowly creating a big opportunity for itself in the esports scenario. The five vs. five multiplayer rule is perfect for a competitive and fun gaming session. If you are wondering how to solve the black screen issue with Pokemon Unite in Bluestacks, keep reading.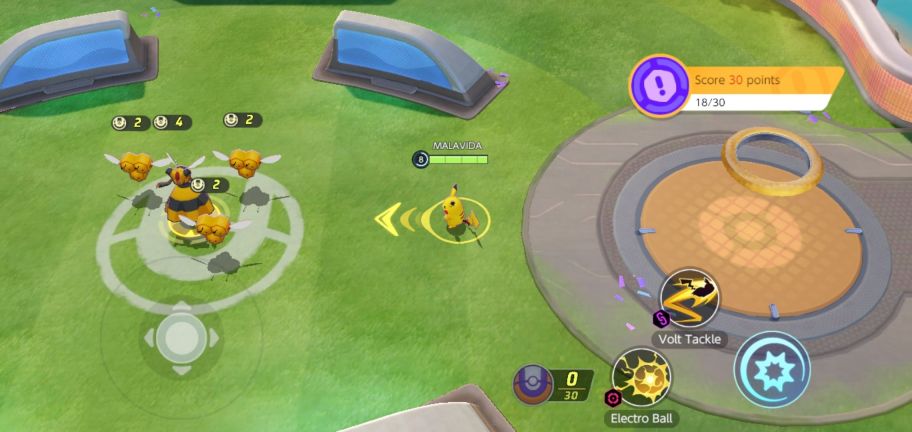 Pokemon Unite Black Screen issue after launching on Bluestacks
Pokemon Unite black screen after launching issue
I'm having this problem when launching the game where I'm unable to do any action and I'm stuck.
Facing a similar situation like the above? Well, it's very easy to solve the black screen issue of Pokemon Unite on Bluestacks. All you have to do is not use an APK to install the game. Instead, open the Play Store from Bluestacks and download the official app from there. That's it. You will not face a black screen problem anymore. However, if you still see a black screen, we have further troubleshooting steps for you. Since you couldn't solve the black screen problem by installing the official app, it is safe to assume that the Bluestacks on your system may be corrupted. Don't worry; you can fix the issue easily by reinstalling Bluestacks.
How to clean install Bluestacks to get rid of the black screen issue?
First, uninstall Bluestacks by visiting the Control Panel > Add or remove programs > Bluestacks > Uninstall. Now follow the steps below to remove all Bluestacks files.
1) Open the Run Window by using the shortcut keys Windows key + R.
2) Type "%temp%" in the dialog box and click OK.
3) Delete all the files and folders which show up in the temp window.
4) Once done, download this Bluestacks cleaner program.
5) Run the cleaner program to clean any residual files of Bluestacks. Click on "Yes" if you're asked for permissions to run BlueStacks cleaner.
6) Once finished, you will see a dialog box with a message saying that the process is completed. Click on OK.
7) Next, download Bluestacks from the official website.
Once you have downloaded Bluestacks again, try downloading Pokemon Unite from the Play Store only. The black screen issue shouldn't reappear now. Hope this guide helped you solve the black screen issue on Pokemon Unite. For more useful guides like this, stay tuned.