Having a unique profile picture in a game is always the priority of gamers who like to showcase their creativity to others. Well, unlike many games, Pokemon Unite lets players customize their profile picture in an enhanced way but many don't know how. So, in this article, we will be sharing all the details on how to change profile picture in Pokemon Unite. Here's everything you need to know.
Apart from featuring the first-ever Battle arena gameplay experience, Pokemon Unite is also known for featuring a wide variety of items in the game. These items are classified into two categories and each item has a different effect when used. Pokemon Unite has been a successful title ever since its release back in July 2021 for the Nintendo Switch. Well, a couple of months after, the game made its debut on Android and iOS as well. If you are a hardcore Pokemon fan, then Pokemon Unite is the game for you. It emphasizes the competitive aspect of pokemon games rather than casual gameplay which many gamers are looking for.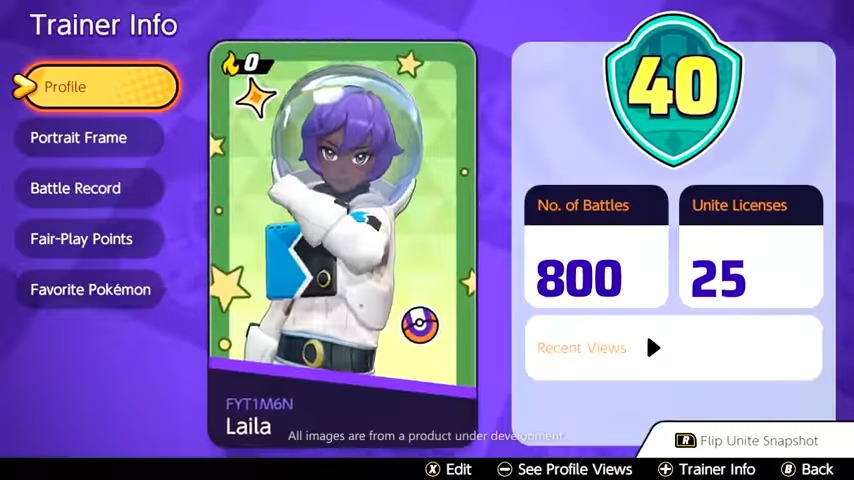 Anyways, coming back to our topic, in Pokemon Unite, you have the ability to fully customize your profile picture. The game lets you access a bunch of controls to create a unique version of your profile picture. To know how to do so, continue reading.
Pokemon Unite: How to change profile picture
So, the process is quite simple but you must follow them carefully to avoid any mistakes. Here's how you can change your profile picture in Pokemon Unite:
1) First of all, launch the game on your device and head to the Profile option
2) After this, select the Closet option.
3) Under this section, select the best outfit for your trainer. There are plenty of choices available.
4) After you are done selecting and equipping the best outfits for your trainer, click on your Trainer Info option which can be accessed by tapping on the right side of your screen which displays your present Profile Picture.
5) Now that you have access to the Trainer Info page, tap on the Profile option.
6) Under this section, you will find a bunch of options available for you to change including pose, expression, stickers, background, etc.
7) Select the appropriate options according to your choice and then tap on the Golden colored option present on the top left side of your Profile frame to confirm the changes.
8) Now, your profile picture will display the updated changes.
Well, this is how you can change your profile picture in Pokemon Unite. For more such guides on Pokemon Unite, and other games, make sure to stay tuned with us on AndroidGram.