Pokemon Unite was released yesterday on the Nintendo Switch platform and fans are very happy with the outcome! According to Dexerto.com, the game is a huge hit among both Twitch viewers and streamers. Pokemon Unite has received its share of criticism when it was first announced. Fans were expecting a "big project" and Pokemon Unite, as a mobile/switch game, had fallen short of their expectations. However, we are glad that fans are happy with the game now that it is released. There are a few things that might be new for fans as it is the first Multiplayer Online Battle Arena of the Pokemon Game franchise.
We know now know what Fair-play points are and how to avoid Fair-play points deduction. To know how to check for Fair-play points, read this article.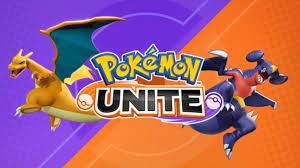 Fair-Play points in Pokemon Unite: How to check?
Pokemon Unite introduced a system to check a player's online conduct and evaluate them based on that. A fair-play points system is a decent addition to the game as it allows to control a game's environment and experience. MOBA games like Pokemon Unite are prone to toxic environments.
It is mostly because MOBA games require you to join random matches with strangers and upon leaving the match, will impose strict consequences on you. Games like Pokemon Unite have vast player bases because they are mostly free-to-play. The huge player base will be more difficult to handle. Because of voice chats and texting systems, a player doesn't have to reveal his/her identity while playing. Some toxic players take that as an advantage and create an unfavorable environment and experience for players. Moreover, you are likely to get frustrated if you lose a game due to a random player's ill behavior or incompetency to play such a game. All these factors can give rise to an unhealthy environment in Pokemon Unite. Hence, a proper penalty system is one of the most important aspects of a MOBA game.
Fair-play points are a part of the penalty system of Pokemon Unite. You may want to keep checking your fair-play points to ensure that they don't fall below the minimum 60. If your fair-play points fall below 60, you won't be able to play random matches.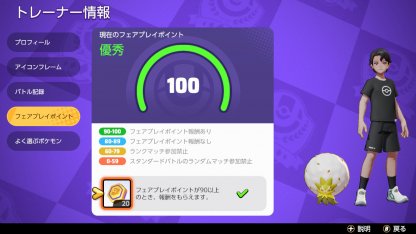 To check your fair-play points in the game, follow these steps.
From the main menu, press the L Button.
Select your Trainer profile.
Select Fair-Play Points.
You will get to see your Fair Play Points in Pokemon Unite! Here's the customer support link if you want to report any discrepancies.