Wondering how to take advantage of stacking items in Pokemon Unite? We will tell you! There are three held items in the popular 5v5 MOBA, using which will get you "a stack of" advantages whenever you score a goal. We have gathered and jotted down all the information we have on stacking items of Pokemon Unite in this article. Stay tuned to know everything about them.
As you may already know, Pokemon Unite grew exceptionally popular after its release on mobile devices. Currently, the game's available on Android, iOS, and Nintendo Switch platforms. Although it was a completely new venture for The Pokemon Company, the developers managed to stay true to the popular Pokemon lore as much as possible. Held items are a mandatory part of most Pokemon games; Unite also features a long list of those. Among the normal held items are three stacking items. Holding a stacking item and completing a goal in Unite will get you benefits like other held items, but there's a small catch! The special thing about these items is that you will be able to "stack" those benefits. Keep reading to know more.
What is a stacking item in Pokemon Unite and how to use it?
You may have come across three held items named Aeos Cookies, Attack Weight, and Sp. Attack Specs in the game. These are also known as stacking items. To elaborate, you can take advantage of these items multiple times; players can stack the corresponding benefits up to six times in a match. Say, one of your Pokemons holds an Aeos Cookie and scores a goal, its max HP will increase by a number depending on the item's level. Now, if that Pokemon scores for a second, its max HP will increase again on top of the previous boost and this can happen up to six times in a match. The same rules apply for Sp. Attack Specs and Attack Weight; only the rewards change. Here's what each stacking item provides-
Also Read: Pokemon Unite Flame number on trainer card explained
1) Aeos Cookie: On scoring a goal, the Pokemon holding this item will receive a set number of HP (100/150/200) depending on the item level.
2) Sp. Attack Specs: Scoring a goal with this held item will get an increase in Special Attack (8/12/16), according to the item level.
3) Attack Weight: With this held item, a Pokemon will receive a boost in its Attack Stat (6/9/12), according to the item level.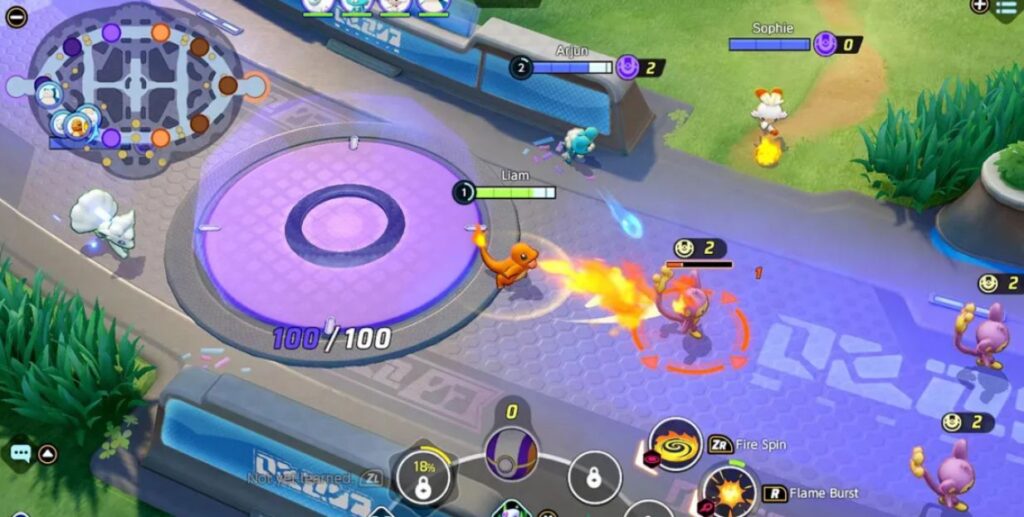 How to maximize a Stacking Item's benefit?
Experts recommend going through a Pokemon's stats. This can help you choose the best Pokemon for each Stacking Item. But if you don't want to research it yourself, take a look at our suggestions!
– For Aeos Cookie, there's no particular Pokemon that could benefit more from this held item. Use any!
– For Attack Weight, use a Pokemon who attacks well. A Pokemon like Lucario, Zeraora, or Cinderace could use Attack Weight well.
– For Sp. Attack Specs, you may consider using a Gardevoir or Venusaur, or any which is aggressive and stealthily score goals.
Don't worry about KOs; your Pokemon will not lose stacks if knocked out. A stacking item can prove to be very beneficial, especially if its level is maxed and you are playing a competitive game of Pokemon Unite. It's a game of tactics, after all! For more articles, stay tuned to us!