The premium cleaning simulation video game is finally getting a new Key Rebinding update. It is still unclear when the update will be live. If you want to know more about it, continue reading this article.
PowerWash Simulator
Developed by Futurlab and published by Square Enix, PowerWash Simulator is one of the unique simulator games where players can clean dirt and grime from cars, windows, and other parts of their virtual home. The whole town is full of dirt and mud and a hero is needed to wash it all away. It is reportedly played by many and is oddly satisfying. The game is currently available on Steam Early Access.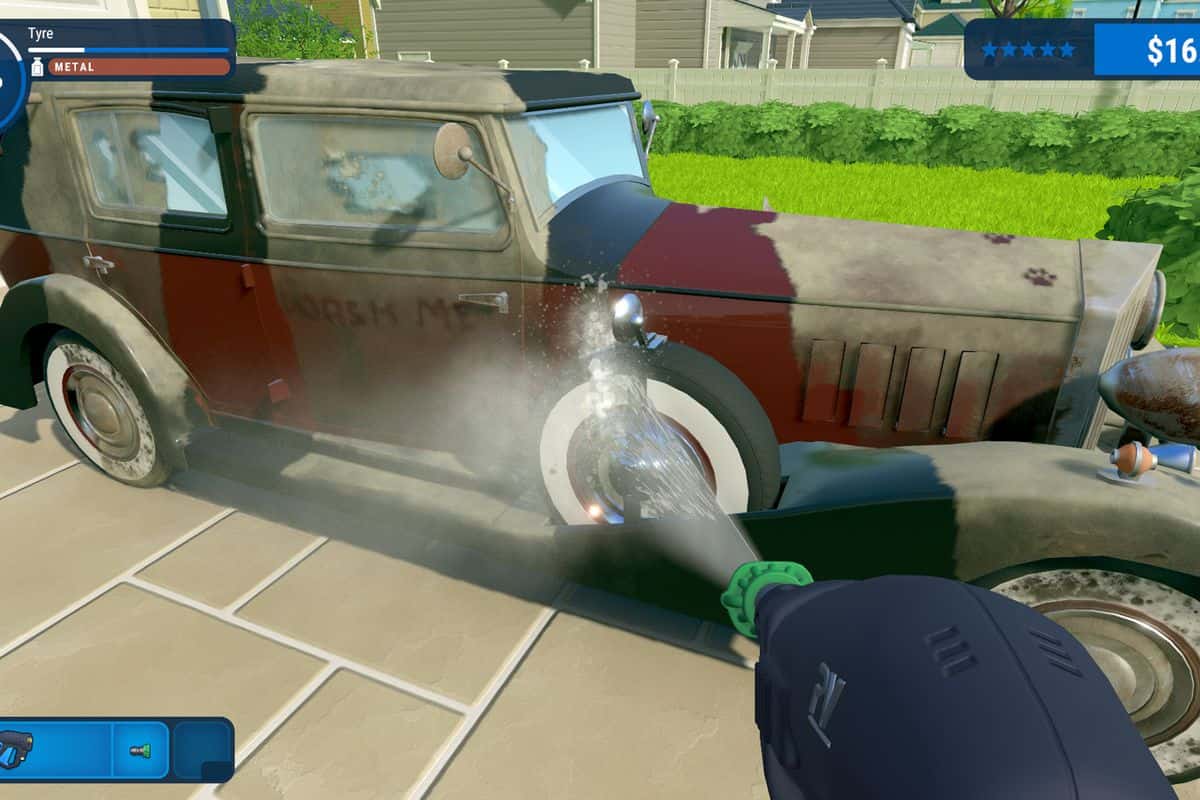 Well, a new update for the game has been confirmed by the devs which will be bringing the key rebinding feature along with some UI changes and a new map voted by the community. For more details, continue reading.
Did you know a new VR mode is coming to PowerWash Simulator? For more details, visit here. 
PowerWash Simulator: New Update
The new update will be featuring the awaited key rebinding feature. The key rebinding menu option has been implemented in the game and now players can rebind the controls in-game. Here's a preview of the new key rebinding menu:
Along with this feature, the devs have also updated the UI of the game making it a bit more minimal. The new UI looks cool and surely fits the theme.
Well, a new map is also confirmed to be coming to the game. The devs have been running votes on maps for them to develop and add. If you wish to cast your vote, head over to this thread. The community voted for the addition of a new mini-golf course map for them to clean.
However, a new vote was also started by the devs between the Submarine and the Steam Locomotive which is still in progress. You can also join the official Discord server of PowerWash Simulator to cast your vote.
For more information about the dev log, visit here.
PowerWash Simulator: New Update Release Date
As of now, we don't have any official update about the release date of this new update. However, if more information is released, we will update you with the same.