One of the most hyped games in the market, Rainbow Six Extraction is not just another shooter game. Ubisoft's latest title is extremely grindy even for FPS (First Person Shooter) lovers. Although the game features attractive visuals, it's easy to run into performance issues if you don't choose suitable settings. Keep reading this article to know a few tweaks you can try to boost the game's FPS.
Best Settings you can try for Rainbow Six Extraction
Windows Settings
Firstly, go to the Game Mode in the Windows settings and make sure that 'Game mode' is turned on as it immensely helps in the performance of the game. 'XBOX Game Bar' is another such app that might eat up a lot of your FPS and if not required, disabling it may be helpful.
Another way is to go in graphic settings and turn on the Hardware-accelerated GPU scheduling which might work in low-end GPUs like 1060, 1050ti,1060,1060ti, etc. But anything better or mid than that, the difference could be negligible.
Always remember to update your drivers all the time a new update comes up as the latest driver version has much more capacity to enhance your gaming experience. You can also do it from the official website of the GPU you are using which ensures credible sourcing.
Choosing the correct power plan in your control panel is also one of the major changes in performance. Make sure it's set to either Balanced or High performance and not power saver.
In-game Settings:
Here are some screenshots of the generic default settings for FPS Boost.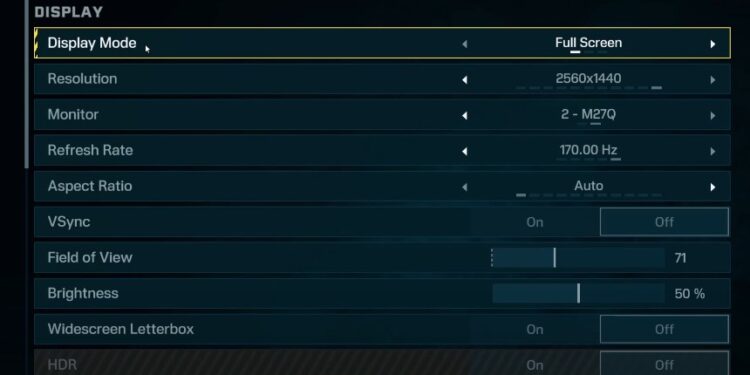 In video-display settings make sure the display mode is Full Screen as you may see glitches and unwanted stuttering of the screen. Also remember to use your current monitor resolution as the game resolution. Refresh rates should also be in symphony with your original monitor refresh rate. VSync is a preferred choice specific to your system. Try testing both turning it off and on options and go with whichever suits best.
In Graphics settings, it's recommended to set the resolution quality to fixed 100% as it might cause screen tearing otherwise. Other quality options depend on your specifications. If you have a high-end GPU you can choose the high or ultra options, if not go for the lower quality options.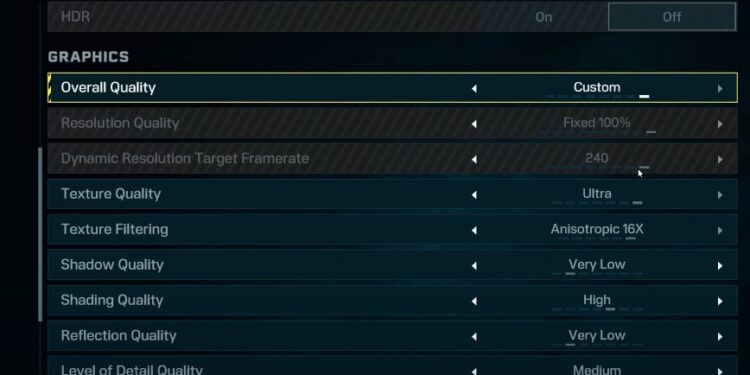 Some users may also get more fps on a low setting than the ultra setting, which is why you should choose settings according to your GPU and other PC specs. Calling a set of values "best" for all kinds of PC specs can turn out to be vague. We always recommend tweaking settings according to individual PC specifications. However, the above will definitely serve as a good point to start playing Rainbow Six Extraction.