The use of the internet has risen drastically in India. Citizens are exposed to various internet and social media platforms for over two years. The sole reason due to the rise in online and site users goes out to Jio. The telecommunications company Reliance took a huge initiative. Jio was the first sim card to provide free internet for months together, 1 GB – 1.5 GB per day. This led to a massive revolution in the use of the internet in India. It ended the schemes of other sim card companies and eventually, most of them now provide data daily counting gigabytes together.
Jio established itself as a mobile manufacturing company after the success of telecommunications. Also, the phone series is past two devices and the third one has been revealed. Therefore, that is what brings us to this post.
Reliance Jio Phone 3 Features, Specifications-
Jio phones were the first keyboard-based Android smart mobiles. The very first feature of Jio Phone 3 is a touchscreen that users didn't get in the first versions. Jio Phone 3 will come with a 5-inches IPS LCD touchscreen display. The screen is a full HD display protected by Corning Gorilla Glass. The resolution of this device is 720 x 1280 pixels with a 294 ppi pixel density. Also as mentioned, Jio Phone 3 will boot on Android 8.1 OS out-of-the-box.
Jio Phone 3 will equip a single camera setup at the rear end where 5MP is the primary and only camera sensor. Also, it is unbelievable to see a selfie camera in a device of the mentioned cost and other dozens of features. The front camera is a minimal 2MP selfie shooter, but the prime focus is device functions and external features. But the cameras will support features like Digital Zoom. Above all, there are various connectivity features like Wi-Fi and Bluetooth inherited.
Finally, the Jio Phone 3 will be released only in one variant- with 2GB RAM and 64GB internal storage which is fantastic. This device will be powered by a quad-core processor with a MediaTek Chipset. Also, the Jio Phone 3 will pack a 2800mAh battery. It seems too low, doesn't it? Do check out the expectations to read our take on it.
Reliance Jio Phone 3 Expectations-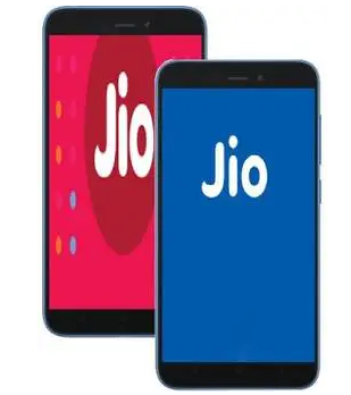 Unexpectedly, Jio Phone was a huge hit. Most of the people bought the device is a secondary mobile to flex. Also, the features were too cool for a keypad type mobile that one couldn't resist. Jio Phone 3 will undoubtedly get a hugely positive response. But some features might end being too low to even satisfy basic. For example, the battery back up is going to be chaotic. Foro a deice running on Android with a processor chipset, the compatible apps will drain battery drastically. We hope the users will not end up with phones plugged to charging cable 24 hours a day!
Reliance Jio Phone 3 Price-
The price of this device is not just entry-level to the brand, but the entire tech/ mobile world. Jio Phone 3 will cost Rs. 1,228 and that is it!
Reliance Jio Phone 3 Release Date-
There are no official details on the release date of Jio Phone 3. But the expected and most probably the final date would be May 25, 2020, when we could expect the device to be available for purchase.
Rest assured, we will update the article if we receive further information about Reliance Jio Phone 3, so stay tuned. Also, share this article with all those who are waiting for this device!