Did you know that Riders Republic features a very happening hub? Welcome to Riders Ridge, where you can participate in fun multiplayer adventures with friends! Unable to access Riders Ridge in the game? Well, you will have to unlock it first. Don't worry as we are here to help you unlock one of the coolest places in the world of Riders Republic.
Riders Republic is a creation of Ubisoft Annecy – it is published by Ubisoft. The adventure sports video game, based on the old but popular game, Steep, is playable on all major platforms – PC (Windows), Play Station 4, Play Station 5, Xbox One, Xbox X|S Series, Stadia, and Amazon Luna. There are four sports to choose from – Biking, Snowboarding, Skiing, and Flying Wingsuit. Master one or master all of them, it's completely up to you. What's more – you can attract prestigious sponsors based on your skills. Participate in renowned competitions like Red Bull Rampage or the X-Games and you will get a chance to win exciting gear. As you can see, Riders Republic is a complete package for adventure sports fans!
Also Read: Riders Republic Multiplayer mode: How to invite & play with friends?
With the Riders Ridge unlocked, you can participate in several, fun and exclusive activities –
1) Multiplayer activities
2) Player-made events and photos at the Creation Center
3) Shackdaddy Challenges
4) Sponsor management
5) The Shop
6) Tricks at the Tricks Academy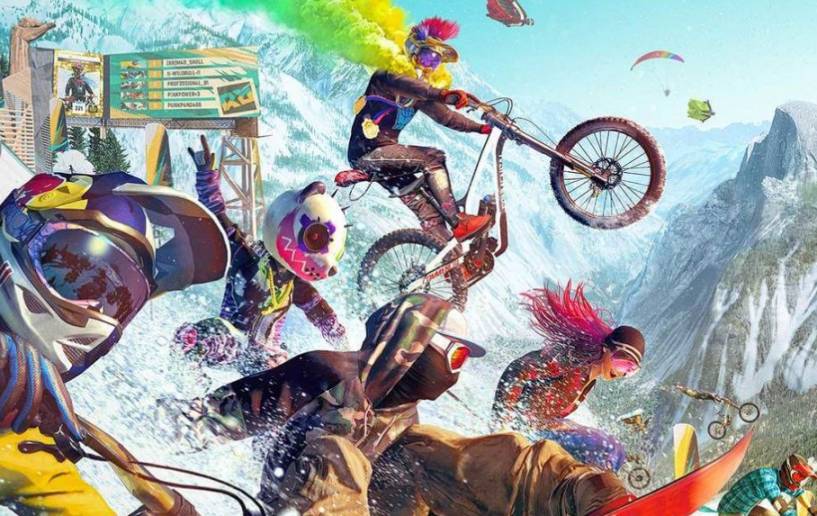 Riders Republic: How to unlock Riders Ridge?
Riders Republic features a huge open world in which you can roam freely solo or with friends. You can even make new friends in the process. The map features popular US national parks – Bryce Canyon, Yosemite Valley, Sequoia Park, Zion, Canyonlands, Mammoth Mountain, Grand Teton. You can explore them to your heart's content. But, where is the Riders Ridge located? You will find Riders Republic's main hub in the Sequoia region. But, you will have to unlock Riders Ridge first.
To unlock Riders Ridge, you will have to collect 11 stars first. You can earn stars by playing a lot of Riders Republic – participate in Mass Races, Tricks Battle, and Free for All. For each match you complete, you can earn a star. If you are a solo player, complete side objectives to earn stars quickly. Once you collect 11 stars and unlock Riders Ridge, you will be able to access the hub from the world map.
For more such articles on Riders Republic and other video games, stay tuned to Androidgram!