Salt 2: Shores of Gold is becoming one of the most famous pirate games among Steam users with positive reviews on the respective platform. Released in September 2022, Lavaboots Studios did an amazing job with its launch. The game is gaining a lot of attention as it is an open-world title where you can explore islands, get inside caves, go to various towns, face dangerous pirates, and do a lot of adventurous things. Moreover, the game also comes with full controller support so you can play it through the classic keyboard mouse controls or with a controller as per your convenience. The graphics of the game are also eye-pleasing and you will be able to enjoy some beautiful views. But, can you enjoy the Salt 2: Shores of Gold through the third personal perspective (TPP) view?
Also read: Salt 2: Shores of Gold Steam Deck Support: Is it available?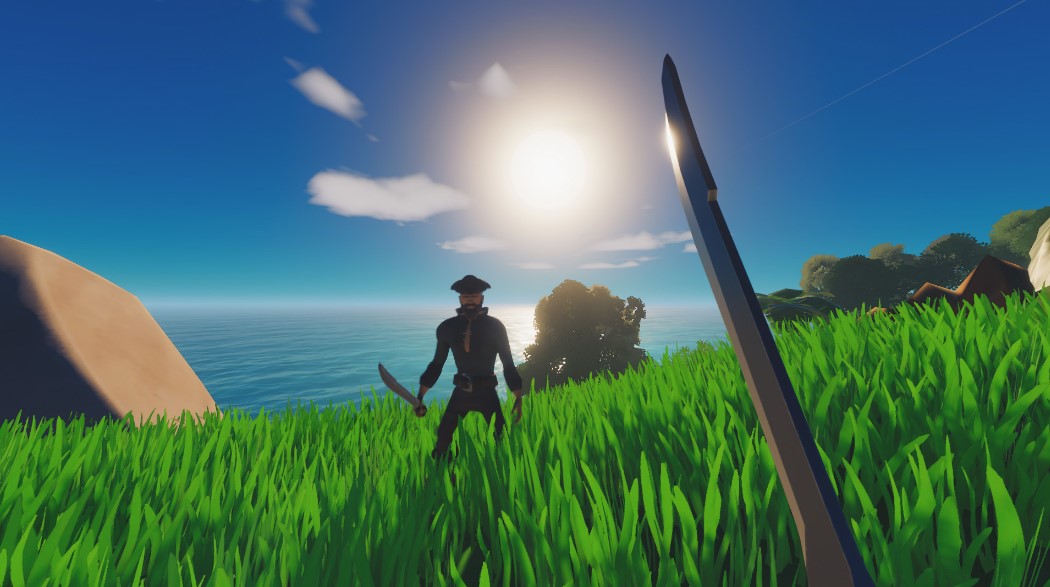 A third-person perspective view is a great feature to have especially in a pirate game. We are saying this because even though the first-person perspective is important because sailing the sheep and taking the control of the wheel is more satisfying in this view, engaging in combat and fights is best done when you can switch to the third-person perspective. So, having both perspectives can not only enhance the gaming experience but also allows the players to have more awareness of their surroundings.
Salt 2: Shores of Gold Third Person Perspective (TPP) View: Is it available
Well, as of now, the third-person perspective is not available in the game. This means you can only experience Salt 2 Shores of Gold from a first-person perspective. Melee fights and other close combats are best enjoyed while you are playing in the third-person perspective. However, playing long-range fights like the one with bows and arrows is best done with a first-person perspective as you have to focus on the target precisely. Moreover, Lavaboots Studios can also imply the hybrid perspective mode where you can jump to and fro between the two perspectives. But as of now, players are just stuck with the first-person perspective only.
But, there is a chance that maybe in future updates, Lavaboots Studios may bring in the third-person perspective but as of now, there is no information regarding any update. So, you will have to keep playing the game in FPP for a while. On this note, we hope that you understand the situation better now. For more updates in the world of tech and gaming, visit Androidgram.