SnowRunner is another popular vehicle or off-road simulator loved by many. If you love dangerous adventures and want to go on one with your friends, SnowRunner is for you! Beautiful, but dangerous backdrops are calling you for your lifetime's adventure. Choose your favorite powerful vehicle from popular brands like Ford, Chevrolet, and Freightliner. SnowRunner claims to contain the most realistic terrain simulator. Go solo or join your friends in a co-op adventure that requires you to overcome obstacles like mud, torrential waters, snow, and frozen lakes. The game includes sandbox open worlds, so feel free to explore each and every corner of the maps! Discover new locations, dozens of missions, and challenging contracts. With SnowRunner, you can be the king of the dangerous roads!
SnowRunner was released for the PC, Xbox, and PlayStation platforms on April 28, 2020, and for Nintendo Switch on May 18, 2021. The popular video game has two year passes and many DLCs for you to add more fun elements to the game. We are listing all the available DLCs for Snowrunner in order of their release date and prices. Keep reading this article.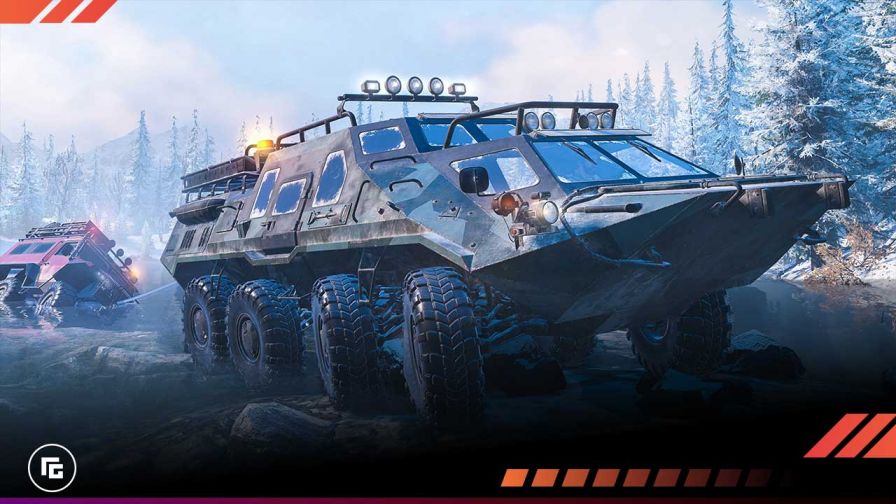 SnowRunner Expansion Packs & DLC List
Buying the Year 1 Pass will include all the Year 1 DLCs. Similarly, buying Year 2 Pass will include the Year 2 DLCs.
Year 1 Pass contains all the following:
Season 1 "Search & Recover"
Season 2 "Explore & Expand"
Season 3 "Locate & Deliver"
Season 4 "New Frontiers"
Derry Longhorn 4520 Sabertooth Livery
High Roller Pack
Loaded Dice Vinyl Wrap
Scorched Vinyl Wrap
True Colors Vinyl Wrap
Year 2 Pass includes all of the following:
Tatra Dual Pack
Season 5: Build & Dispatch (Upcoming)
Season 6: Haul & Hustle (Upcoming)
Season 7: Compete & Conquer (Upcoming)
Season 8: New Expansion (Upcoming)
Here is the list of DLCs SnowRunner has for you!
| | | |
| --- | --- | --- |
| DLC/EXPANSION PACK NAME | RELEASE DATE | PRICE |
| SNOWRUNNER YEAR 1 PASS | APRIL 28, 2020 | $24.99 |
| NAVISTAR 500-MV TRACTOR | APRIL 28, 2020 | $1.99 |
| TRUE COLORS VINYL WRAP | APRIL 28, 2020 | $0.99 |
| SCORCHED VINYL WRAP | APRIL 28, 2020 | $0.99 |
| LOADED DICE VINYL WRAP | APRIL 28, 2020 | $0.99 |
| HIGH ROLLER PACK | APRIL 28, 2020 | $3.99 |
| SABERTOOTH LIVERY | APRIL 28, 2020 | NA |
| SEASON 1: SEARCH AND REGULAR | JULY 15, 2020 | $6.99 |
| SEASON 2: EXPLORE AND EXPAND | NOVEMBER 16, 2020 | $6.99 |
| LOCATE AND DELIVER: SEASON 3 | FEBRUARY 11, 2021 | $6.99 |
| SNOWRUNNER YEAR 2 PASS | MAY 18, 2021 | $24.99 |
| SEASON 4: NEW FRONTIERS | MAY 18, 2021 | $11.99 |
| TATRA DUAL PACK | MAY 18, 2021 | $5.99 |
| BURNING BRIGHT VINYL WRAP PACK | MAY 18, 2021 | $2.99 |
| GMC BRIGADIER | MAY 18, 2021 | $3.99 |
| ANNIVERSARY DLC | MAY 18, 2021 | FREE |
| WESTERN STAR 49X | MAY 18, 2021 | $3.99 |
| CLASSICO PACK | MAY 18, 2021 | $3.99 |