Splitgate: Arena Warefare is now Splitgate. Back in 2019, Splitgate was available only on Windows PCs and for Linux platforms. The game is now refurbished and renamed, with console support as well. Splitgate was released on July 27 for consoles like PlayStation and Xbox. But the game is still in its Beta form. However, that didn't stop fans from jumping into playing the game at the first opportunity. Result? The game's servers are now overloaded. Fans have been waiting up to 90 minutes to join a game. Such a huge response is thrilling, as well as very hard for developers to manage. Why such a response?
We found out how to shorten queues: pic.twitter.com/3T2m6yCNpV

— Splitgate (@Splitgate) August 5, 2021
Games Radar had described the game as "a fast-paced arena shooter with multi-dimensional combat, one that evokes the feel of FPS multiplayer from the aughts.". Moreover, the game combines Halo 2 and Portal, featuring portals and shooter features at the same time. Such a fresh but nostalgic concept in the world of redundant shooter video games is bound to get such a response. You can know about the game's ranked system from here. Also, the developers have now found a way to reduce wait times. Splitgate also features cross-play support so let's just say, the game is now a complete package!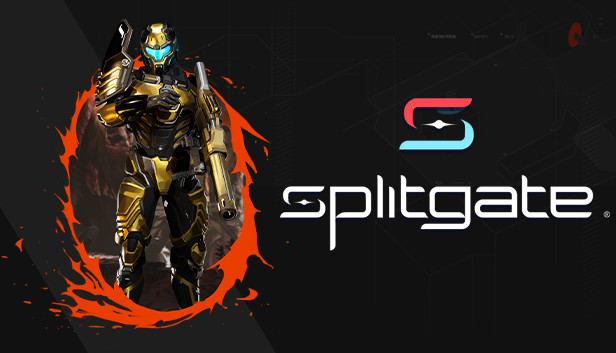 Cheats, Hacks, Scripts and Commands
What are cheats and hacks and how do they influence Splitgate?
Cheating and hacking involves the use of third party mods to change the mechanics of the gameplay of a video game. It gives players an added advantage over normal players. Cheats and hacks make it easier for players to win a game. Examples of hacks in shooter games include aimbots (helps in auto-aiming) and ESP (displays your enemies location in FPS games).
What are scripts and commands in Splitgate?
Scripts and commands are macros written primarily to change the way your input behaves in a video game. They can cause zero recoil, a change in environment, changes in movement speeds and many more modifications. They mostly interact with only your mouse and keyboard. However, scripts and commands may not be unfair sometimes. It may introduce a new way to experience a game. In such cases, the video game itself should allow the use of such macros.
Does the game have an anti-cheat mechanism?
Yes. According to developers, Splitgate is using a EQU8 anti-cheat system to keep hackers and cheaters away. Moreover, the developers are also working on a custom anti-cheat system for Splitgate. In the most recent update of Splitgate(Beta), they have also included anti-cheat improvements.
Are cheats, hacks, scripts and commands available as yet for Splitgate?
No, there are no cheats or scripts available for the game at the moment. Due to its strict vigilance against hackers and cheaters, Splitgate hasn't triggered the creation of any hack softwares as of now. 
Multiplayer, shooter games have tendency to attract hackers and unfair activity. Hence, such video games should enforce a secure anti-cheat system to avoid such situations. We request video game players and shooter game lovers to encourage a fair gameplay and uphold the integrity of a video game. Playing fair and square in Splitgate is maximum fun!