Steam Deck users are reporting an error where the SD card is not formatting. This is creating chaos among the users as an SD card is a very important tool. Therefore, it is necessary that a fix to this problem is found as soon as possible. This is also important because if you don't format your SD card to the correct format, you will not be able to make use of it on your Deck. Basically, an unformatted card is as good as nothing on your Steam Deck. Therefore, we will be going through some of the best methods to format your SD card on Deck.
Also read: Steam Deck not recognizing SD Card: Fixes & Workarounds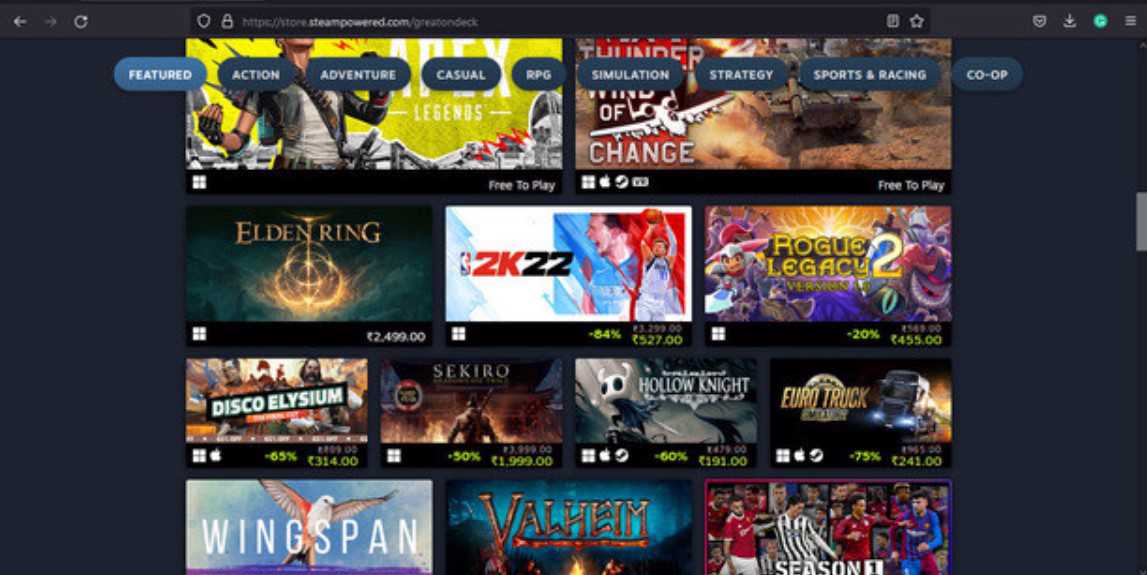 Steam Deck not formatting SD card: Fixes & Workarounds
Method 1
Firstly, you must try formatting the SD card on your Deck through the default steps. This is done by going to the Settings menu of your Deck and moving to the System settings. After that, choose the "Format SD card" option.
Method 2
The second method is effective when you have a PC. To complete this method, you will have to take out the SD card from your Deck and insert it into your PC through a card reader. Now, you will have to format this card to FAT 32 format using Window's in-built formatting tool. You can also use a third-party tool to complete this process. Once this is done, you will have to insert the SD card again in your Deck. Now, use Method 1 to format your card again.
Method 3
The third method involved the usage of the KDE partition manager. So, you will have to select the card that you want to format and right-click on it in order to unmount it. Now, you will have to delete the previous allocation and apply the new change by reformatting it to MS-DOS. Once you apply this, you will have to choose the FAT-32 option and select apply. After this is done, just go to the Game Mode or restart your Steam Deck. In the end, follow Method 1 again.
Method 4
You can also try running Konsole and then running the command "lsblk". Now, if you see "mmcblk0p1", run "fsck.ext4/dev/mmcblk0p1" and answer with "y" for all questions. After this, you will have to run the "sync" command. Now, re-insert your SD card and try formatting it again.
By following these methods, you will be able to solve the Steam Deck not formatting SD card issue. Also, do not forget to visit Androidgram for the latest updates in the world of tech and gaming.