Wondering how to fix the Steam Remote Play Together controller not working issue? Then you, my friend, have arrived at the right article. Controllers not working is a very frustrating issue. Sometimes, it only affects one player, and other times, all the parties involved are unable to get their controllers to work. This is not a new issue for Steam remote play users. Even after several patches, it keeps popping back from time to time. In this article, we will help you to resolve the Steam Remote Play Together controller not working issue for good. So, stick with us till the end.
Steam Remote Play Together is a great feature that allows you to play games with your friends. Some folks might ask, what's so unique about it? Well, first of all, only one person needs to purchase the game. Also, the game runs on one PC, and others can join remotely. This provides the best remote co-op gaming experience. Note that you can only use this feature for games that allow local co-ops. You do need a decent PC and a good internet connection to host the games. Even though it is incredibly popular, Steam Remote Play Together has its fair share of issues. Below, we will tell you how to fix one of them.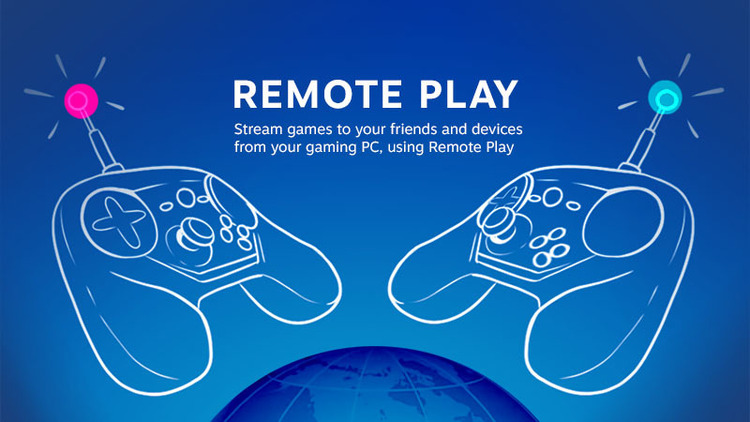 Steam Remote Play Together controller not working: Fixes & Workarounds.
To resolve this issue, you will have to follow some instructions. You might notice that some of them are general troubleshooting methods. But, we recommend you try them all.
1) The first step is to restart your Steam client.
2) Now, switch off your controllers are turn them back on again. Also, try the controllers on a different system or game to check if they are working.
3) If you are using wired controllers, then check your connections. Disconnect and insert them once more to be sure.
4) Now, go to Steam and click on the Steam option in the top-left corner. Next, go to Settings> Controller> General Controller Settings and make sure that the right controller is selected from the menu.
5) If the other player is facing this issue, then go to Steam> Settings> Remote Play and make sure to check the Enable remote play option.
6) Both the host and the client can launch the Big Picture Mode and select their controllers there. To do this, go to Steam> View> Big Picture Mode. There, click on the gear icon and select Controller Settings.
7) Also, check whether your antivirus or firewall is not blocking Steam's files.
These were some methods to fix your Steam Remote Play Together controller not working issue. We hope that you found this article helpful. You can also check out our other article on How to fix the Oculus Quest 2 not detecting controllers issue. Stay tuned to Android Gram, and happy gaming.