Steam is one of the most popular digital distribution platforms for video games. It allows a user to purchase new games. Steam Store is a go-to place for millions of gamers. However, some users are reporting a frustrating black screen issue when accessing the Steam Store. There can be a variety of factors behind this issue. For example, network connectivity issues, browser compatibility issues, outdated or corrupted drivers, security software, and Steam Cache issues. As the Black Screen issue can be frustrating, we will be discussing some of the best fixes to get over it.
Also read: Xbox Teredo Error: How to fix it?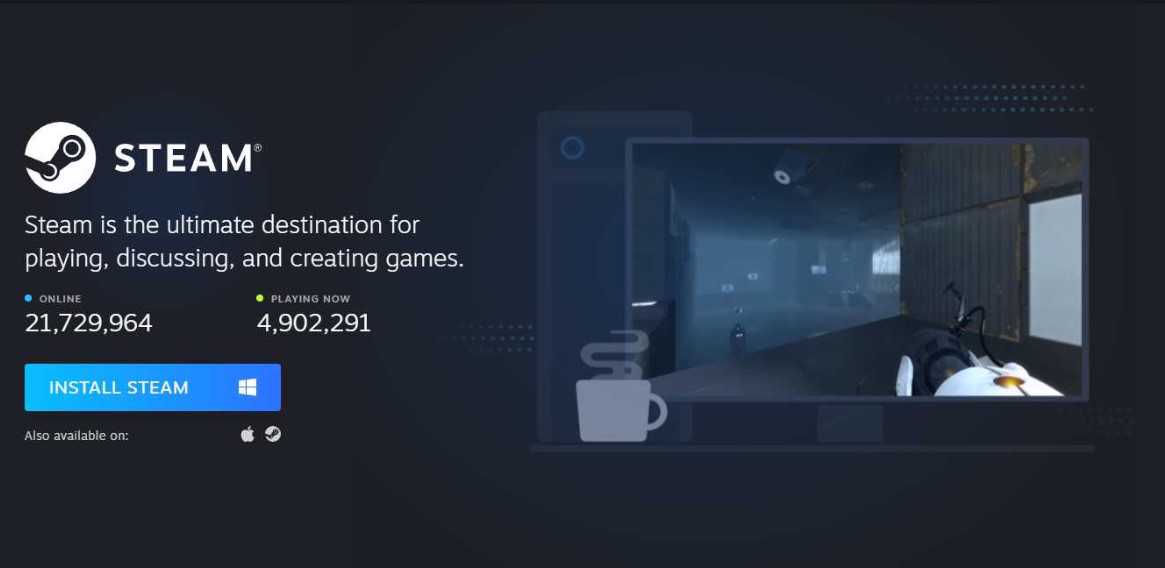 Steam Store Black Screen Issue: How to fix it
1) Check your internet connection
The first thing that you can try to get over this issue is by checking your internet connection. You can also try restarting your router to see if it helps to improve your internet connection.
2) Clear Web Browser Data
The second fix that you can try is going to Steam Client> Steam Tab> Settings> Web Browser. From here, select "Delete Web Browser Data". Now, you can restart Steam to take this fix into effect.
3) Update your graphics card driver
You also need to make sure that your graphics card has up-to-date drivers. Once the graphics are up to date, you can try opening Steam again.
4) Update Steam
The next thing you should keep updated is Steam. You can do this by going to Steam Client> Steam tab> Check for Steam Client Updates. If your Steam Client is updated, you will get a message, "Your Steam client is already up-to-date." If it is not, you will get an option to download and install the update.
5) Tweak some settings in Steam Client
Go to Steam> Steam tab> Settings> Library. Here, you can change the Library UI elements' display size to Automatic and disable the Low-Performance Mode by unchecking it.
Now, you can go to the Interface Tab in Settings From here, you will have to select the <Default Skin>. You will have to disable Big Picture Mode and GPU-accelerated rendering. Also, uncheck the box in front of DirectWrite.
6) Close Steam Client WebHelper Process
Open your Task Manger by pressing Ctrl+ Shift+ Esc. Now, search for steamwebhelper.exe. Right-click on the process and end it. Now, try loading Steam Client again.
7) Disable the Compatibility mode for Steam
Go to the Steam installation folder (You will most probably find it in C:\Program Files (x86)\Steam\)
Now, right-click on Steam.exe or bin\steamwebhelper.exe. From here, choose "Properties".
In the properties section, go to the Compatibility Tab.
Now, make sure that no boxes are checked and click "apply".
Now, click on the "Change settings for all users" button and then click ok.
Now, launch Steam again.
8) Reinstall Steam Client
If none of the fixes seem to solve the issue, try uninstalling the Steam Client and then installing it again.
By following these fixes, you will be able to get over the black screen error in Steam Store. On this note, do not forget to visit Androidgram for the latest updates in the world of tech and gaming.