Sunkenland is a craft-and-survive-type game that is set in a post-apocalyptic era. Get early access now and play in a world that has been completely submerged in water, leaving you with nothing but rubles on floating cities. Craft gear, dive deep, and find items from old worlds; that's the only way to survive. Anyway, in this guide, we will share details on one of the most important resources in the game: components.
Just like in any post-apocalyptic survival-based game, finding and scraping raw materials is one of the very basic tasks you will need to perform for your daily needs. Well, one such resource you will eventually need is components to craft better gear. But do you know where to find them? If not, consider reading until the end.
Sunkenland: How to Get & Find Components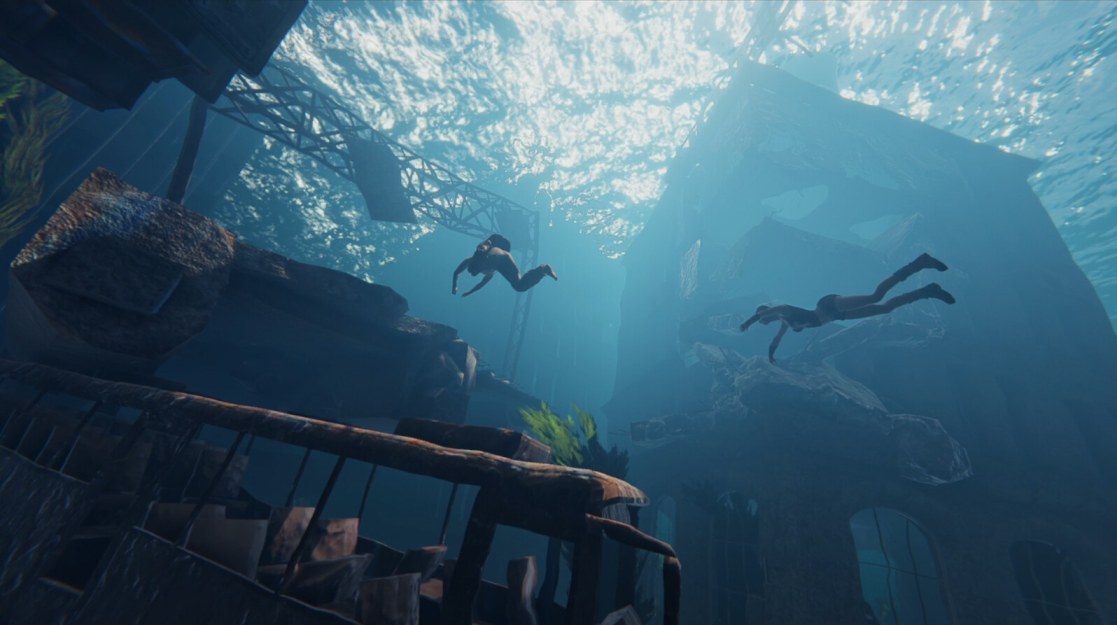 The theme of Sunkenland will remind you of Dave the Diver. Both games offer a very unique underwater experience, but they are very different from each other. While Dave the Diver is a pixelated RPG, Sunkenland offers you a first-person perspective of the in-game world. Well, in the game, you will be given a research table, and you must find materials or components to build and craft a variety of items. But to build them, you will require resources, and components are one of the key resources for this. So, here's how you can get more of this resource:
Toolboxes
It's a given that an underwater-themed experience like Sunkenland will have you dive underwater to find various resources. Well, the same is true for components. So make sure to prepare yourself with healing items and fully functioning gear. Then, you can dive underwater and search for toolboxes that will provide you with plenty of components. But remember that toolboxes are extremely rare to find and can only be seen inside buildings. Their spawn locations are random, so it's best to check every single one. Well, still can't find them? Then, let's move on to some easier ways.
Search for cars
An easy way to get components is by scavenging cars. Cars can usually be seen in the open. Since you will be diving deep, it's easier to locate these big junkies from above. Once you find a car, simply go near it and scavenge it. They are a very good source of components.
Castaway Island
The first two ways of acquiring components will be your bread and butter in Sunkenland. While finding toolboxes can be a hassle, fortunately, Castaway Island has a higher chance of spawning them. So, after reaching Castaway Island, look for a hospital that is near the coastline. Go inside, and you will find a free toolbox lying there waiting for you. This toolbox will grant you components.
Well, this was our complete guide on how to locate components in Sunkenland. The third option is a good way to get some quick loot. But it's better not to rely on that too much. Explore other islands and unknown territories, and you will have more grounds and buildings to cover. That said, we hope you find this guide informative. If you did, make sure to follow Android Gram for more.