Promising video games like Super People may run into general issues from time to time. With the increasing popularity of Super People, a lot of peeps are downloading the CBT version and running into random crashes, freeze issues while launching the game. Unable to start or load your favorite battle royale video game? Don't worry, as we are here to help you fix most crash, freeze, and not loading issues in Super People. Keep reading to know the fixes!
Super People game crashing, freezing, not starting & loading errors: How to fix them?
As promised, here are only troubleshooting techniques you will need to stop crashes, fix freezes and loading issues in Super People –
1) Reboot your PC
According to reports, most players could solve a crashing and freezing issue with a simple reboot of the PC. CPU or GPU bottlenecks can cause random freezing or loading issues in a game like Super People. Restarting your PC will solve a general bottleneck unless some major internal problem causes it.
2) Verify your game files
If the game is unable to load on your PC, it may be because of a missing or corrupted game file. Verifying game files through Steam is easy and is supposed to fix a case of missing/corrupted files. Head over to your Steam library, right-click on Super People CBT, and select Properties. Navigate to the Local Files tab and select Verify Integrity of game files… option. Once the process completes, try launching Super People again.
3) Complete pending OS updates
Another common reason behind a video game's launch issues is an old OS version. Visit your Windows Settings and check for any available/pending OS updates. Complete them, reboot your PC, and then launch the game.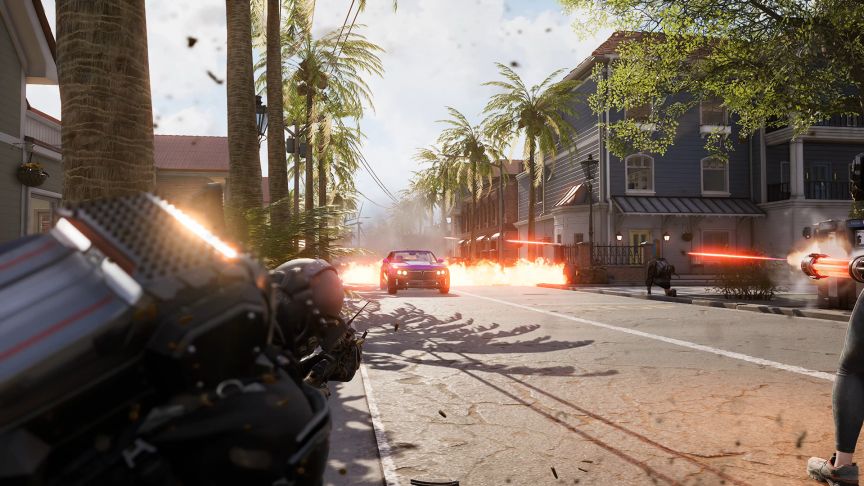 4) Update your Graphics Driver(s)
If your game is freezing or crashing, an old graphic driver may be causing the issue. Use the manufacturer's app or Windows Device Manager to update your graphics driver.
5) Troubleshoot your network connection
Using a wireless internet connection? Make sure you have a working, fast internet connection – slow speeds can cause crashes and loading issues in Super People. If you detect slow speeds, try rebooting your router – unplug your router and leave it for 30 seconds before plugging it back in. If you are still unable to access the internet, talk to your ISP and solve the issue.
6) Reinstall the game
If none of the above tips helped you solve the crash, freeze, and loading issues in Super People, try reinstalling the game. Still facing issues while playing the game? Submit a help ticket from here for a solution.