Loved playing Mario as a kid? Super Smash Bros Ultimate brings famous contenders to fight and take the top spot! As you advance in stages, you will gain enhanced speed and combat skills. Whether you play locally or online, Super Smash Bros Ultimate is equally fun. You can play a 4 player game which is free for all. Or, you can level up to host games with up to 8 players.
Super Smash Bros Ultimate was released on December 07, 2018. It is a very popular fighter and multiplayer game full of action. And, after you finish playing the already available characters, you can get new ones too. There are several paid DLC characters for you to own in this game. All of them are pro-fighters and can prove to be very hard to defeat. We are listing all the DLC packs available for this game. Keep reading to know more.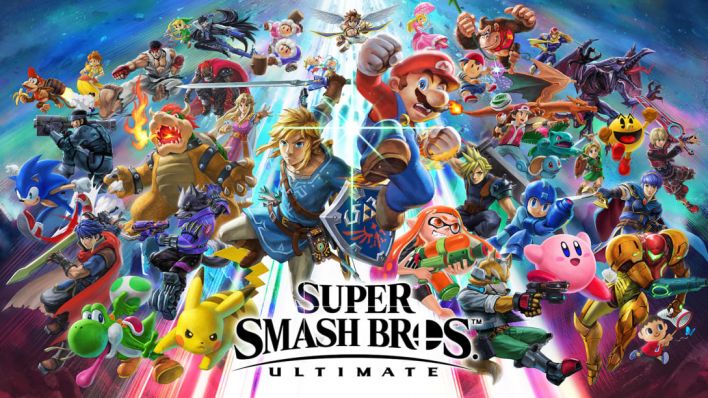 Super Smash Bros Ultimate Expansion Packs & DLC List
There are two fighter passes that include the challenger DLC packs and are sold at a lower price. Buying all the challenger packs individually will cost you more. Each challenger pack introduces a new character to the team of eligible contenders in Super Smash Bros. The Piranha Plant was a standalone character and those who pre-ordered the game received it for free. However, it is available to buy now as a single character. The Fighter Pass 1 includes Joker, Hero, Banjo & Kazooie, Terry, and Byleth. The Fighter Pass 2 includes Min Min, Steve & Alex, Sephiroth, Pyra, and Kazuya Mishima. Buying the second pass will not get you content from the first. You will have to buy both separately. A challenger pack 11 is in talks for a release this year. However, the character has not been revealed yet.
Here's the list of DLCs according to their release date and price.
| | | |
| --- | --- | --- |
| DLC PACK NAME | RELEASE DATE | PRICE |
| Super Smash Bros Ultimate: Fighters Pass | NA | $24.99 |
| Super Smash Bros Ultimate: Fighters Pass Vol. 2 | NA | $29.99 |
| PIRANHA PLANT | FEBRUARY 1, 2019 | $4.99 |
| JOKER: CHALLENGER PACK 1 | APRIL 17, 2019 | $5.99 |
| HERO: CHALLENGER PACK 2 | JULY 30, 2019 | $5.99 |
| BANJO & KAZOOIE: CHALLENGER PACK 3 | SEPTEMBER 4, 2019 | $5.99 |
| TERRY: CHALLENGER PACK 4 | NOVEMBER 6, 2019 | $5.99 |
| BYLETH: CHALLENGER PACK 5 | JANUARY 28, 2020 | $5.99 |
| MIN MIN: CHALLENGER PACK 6 | JUNE 29, 2020 | $5.99 |
| STEVE & ALEX: CHALLENGER PACK 7 | OCTOBER 13, 2020 | $5.99 |
| SEPHIROTH: CHALLENGER PACK 8 | DECEMBER 22, 2020 | $5.99 |
| PYRA/MYTHRA: CHALLENGER PACK 9 | MARCH 4, 2021 | $5.99 |
| KAZUYA MISHIMA: CHALLENGER PACK 10 | JUNE 29, 2021 | $5.99 |