Tales of Arise is the newest addition to the Tales of franchise and brings you the story of two divided worlds.  You can get your copy at $59.99 from Steam. If you are looking for steps to change the interface language in the game, we are here with what you need. Read this article to know how to change the language in Tales of Arise.
You will have to keep a few things in mind to get a grip on Tales of Arise. Master the basics of the combat system well. Use normal attacks to weaken the enemy whenever you get a chance. Remember that the enemy will be strong as well. Master the artes gauge to use artes and bring the enemy down completely. You can evade an enemy's attack to avoid damage to yourself. There's also a counter edge to help you launch a counterattack after you evade an attack. Lastly, you will have to know when to use the most powerful moves of the game: boost strikes. Whenever you see a STRIKE option on your screen, hit your pad to trigger a boost strike to finish your enemy in one shot. While boost strikes are spectacular to watch, each character will also yield a special boost attack. Master that as well.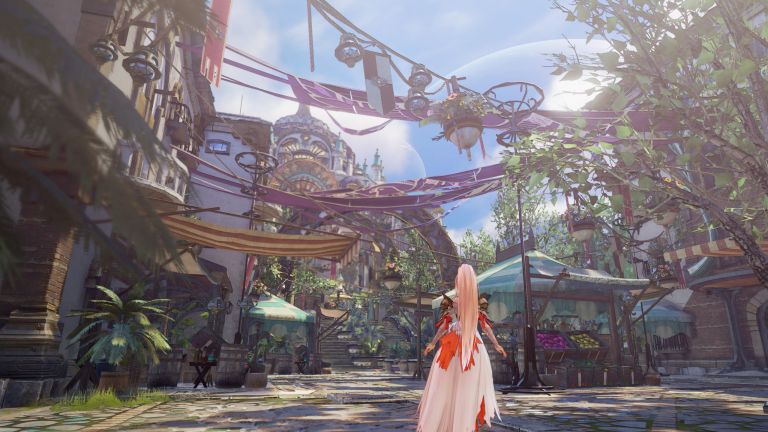 How to change the language in Tales of Arise?
The game's user interface is simple to understand. However, if you need to change the interface language, there are several options. Currently, Tales of Arise supports English, French, Italian, German, Spanish – Spain, Japanese, Korean, Portuguese -Brazil, Russian, Spanish – Latin America, and Traditional Chinese. The developers have included all these languages to make it simpler for the player base to understand the interface of the game. However, the full audio will still be in English. You can also choose Japanese for full audio. Again, there are subtitles for the full audio. Subtitles will be available in all the languages listed above. To know how to change the interface, full audio, or subtitle language, keep reading.
To change the interface language, go to Steam Library and look for Tales of Arise. Then, right-click on the game and select Properties. You will get the option to select your interface language there. If you want to change the audio language, launch the game. On the title screen, look for the option voice selection. Click on it to change your audio settings. To change subtitle language, you will have to use Steam. Open Steam Library and right-click on Tales of Arise. Then select properties. You will find the option to change subtitles there.
PlayStation Users Language Change & Text Video Guide Below by Lloyd Dunamis 
Stay tuned for more information on Tales of Arise.