So, you own a Tesla vehicle. Kudos on contributing your part for the planet! It is also an excellent vehicle to own. With the Tesla app, you can automate all the tasks related to your car. The app allows you to enable climate control and lock/unlock doors. It notifies you if any door is open and can also open the car hood for you with one tap. You can also use Google maps in the app to explore while driving. Unlock the car without a key using the Tesla app and Bluetooth. Other information such as vehicle identification number, mileage, and car model type, and the software version can also be viewed from the app.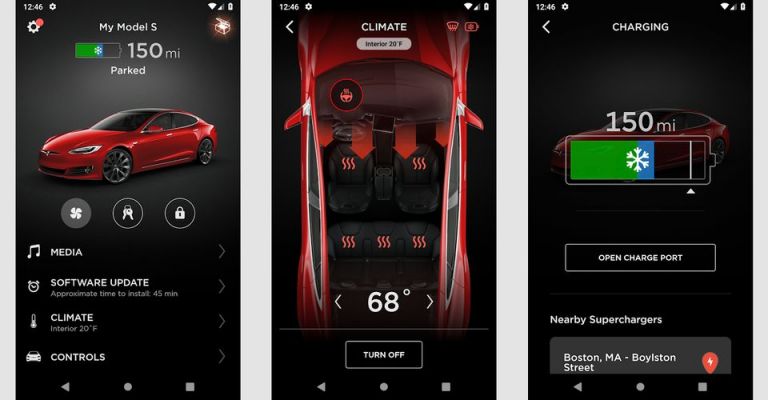 To use the Tesla app with your Tesla vehicle, you will have to connect your car to the app first. But what if the connection refuses to happen?
Tesla Vehicle Connection Error: How to fix?
Having trouble connecting your vehicle to the app? You won't be the first one. Several users have faced this before; it is undesirable to go through an issue like this. However, we are listing the troubleshooting techniques which will help you solve the vehicle connection error hopefully.
Verify whether your car has internet connectivity: You can do so by connecting to the browser or accessing Google maps.
Restart the console processor: You can do so by holding down both steering wheels' scroll buttons.
Vehicle Restart: Restart your vehicle, Go to the car settings and use the Power Off button. Then, start the console processor.
Try to figure out whether the car is having connectivity issues for both LTE and WiFi: Check whether the connection can be established with either of them.
Install the app on a different device and try connecting to that. If you have a secondary device, try installing the Tesla app there and retry the connection.
Toggle the mobile access option: Go to Controls > Safety & Security. Disable the mobile app access option and then enable it again. Then try reconnecting again.
Contact Tesla's customer support:  They will try to reach your car from their systems.
Sometimes, Tesla servers go down and cause vehicle connectivity issues. You can contact Tesla Customer Support through the app to confirm server issues or log a complaint. You can do the same from here as well.