Bundles can be an easy way to buy all your favorite video game versions at a reduced, special price. Many gamers love to wait for exclusive bundles of game add-ons and grab them at the first opportunity. The Sims 4 is a very popular life simulation video game created by Redwoods and published by Electronic Arts. The Sims franchise has been known for its special bundles of expansion packs, stuff packs, and game packs. Fans have been waiting for a new bundle ever since the Cottage Living expansion pack was released. To know more about the possible release date of the bundle, read the article.
The Sims 4 Cottage Living Expansion Pack as a bundle
The Cottage Living Expansion Pack is not yet available as a part of an official bundle. Since the Cottage Living Expansion Pack was released and a patch was made available to players, players have been experiencing jump bugs after the update. Many speculate that since the game has been experiencing some throttles, the bundles have not been made available as yet. However, some fans are saying that a bundle can be made available anytime after the release; as soon as within a day or two, or as late as a month.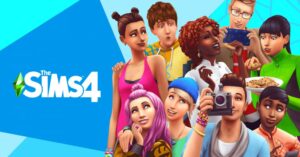 Many Sim players are waiting for the bundle availability. The hot new bundle suggestion would be the Dream Home Decorator Game Pack and Paranormal Stuff Pack with the Cottage Living Expansion Pack. You may skip the Paranormal Stuff Pack and take the Nifty Knitting Stuff Pack as well.
However, when one user tweeted to EA's official support account on Twitter, they replied that there is some technical issue ongoing with bundling. Probably, that's why users are getting such an error. But as per the EA Support, the developers are already looking into it and the issue will be fixed soon.
Even if the technical issue with bundles is resolved, EA may not provide the option to bundle the Cottage Living Expansion Pack until a little time passes. We are expecting official bundles during the month of September when the extra items and release deals expire.