There are plenty of maps available in Minecraft PE for players to enjoy their time while playing the game. Well, not all of them are exciting and fun. So, in this article, we will be sharing details about the top 5 and best adventure maps that are currently available in Minecraft PE for you to try and explore. Here's everything you need to know.
When it comes to mobile gaming, not every gamer likes to play competitive games like PUBGM, CODM all the time. Some are interested in playing casual games like Pokemon GO. Well, talking about casual games, Minecraft PE is one of the most played mobile games currently due to the overwhelming amount of content available. Players can build their own worlds, craft items, and do whatnot. However, another interesting aspect of playing Minecraft is that you can enjoy some really interesting maps where exciting challenges await you. Likewise, you can enjoy these maps solo or with your friends. So, we have listed the top 5 best adventure maps in the game. Continue reading for more information.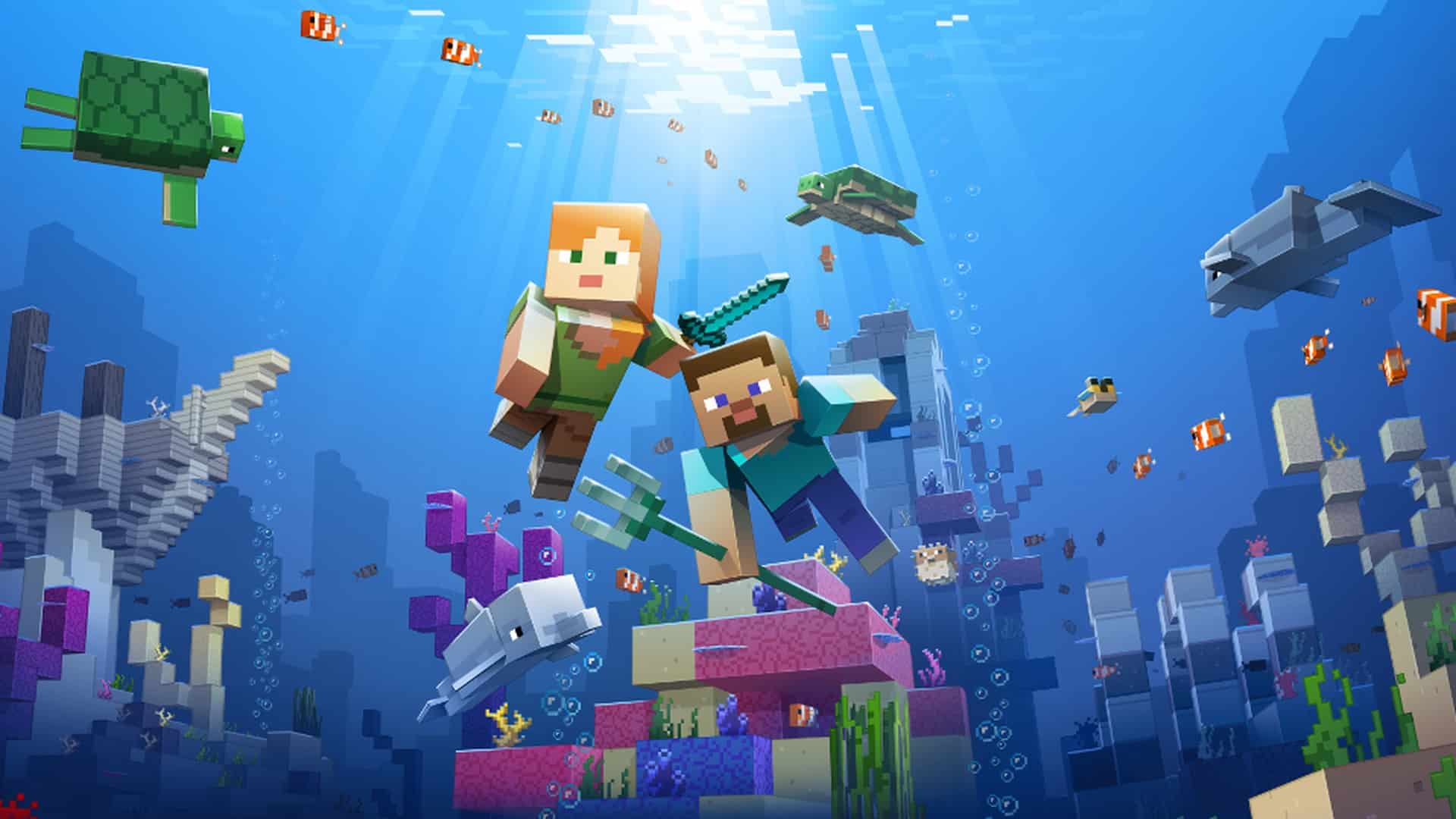 Top 5 & Best Adventure maps for Minecraft PE
Each map featured in this list is unique and fun. So, without any further ado, let's jump right into the details.
1) Aliens Invasion– This is one of the most unique map featured in Minecraft PE. It pits you in an alien invaded world. Some people have turned into zombies as well. Your primary objective is to save yourself against the hordes of aliens that you will be encountering. Download Link- Click here
2) The Lab– If you like horror games, then this map is perfect for you. Featuring a horror adventure theme, in this map, you will be a journalist who has to escape a lab by solving various puzzles and defeating many enemies. Although the lab is dark, you can use the night vision potion for better visibility while playing. Download Link- Click here
3) Abandoned Kingdom– This is a well-built map with advanced textures and beautiful graphics. If you are looking for a unique experience, we recommend you try this map. Download Link- Click here
4) Tomb Crafter 2– This is a exploration based puzzle adventure map where you will have to find the ultimate treasure, the Crown. It is believed that whoever possesses the crown gets the power of Gods. So, by this, you must get a gist of how powerful this crown must be. So, what are you waiting for? Download the map and enjoy. Download Link- Click here 
5) Last Day on Earth– Yes, it is a map that took inspiration from the popular mobile game, Last Day on Earth. The story featured in this map is similar to that of the game. You are required to find resources to repair your aircraft in the post apocalyptic world and head back home. This is one of the most popular adventure map in Minecraft PE. Download Link- Click here
Well, this was our list featuring the top 5 best adventure map in Minecraft. For more news related to Minecraft and other newly released titles, make sure to stay tuned with us on AndroidGram.