On-demand streaming is very popular these days, especially after the pandemic opened a new world of "online". Vudu is one of the many popular services to provide fresh video-on-demand content. Just creating an account will let you watch movies for free! Free content will contain a few ads.
If you don't like ads, you can also rent premium movies for a very nominal fee. Can't find the movie you want? Check the pre-orders page. You can pre-order upcoming movies on Vudu, and that is also quite pocket-friendly. Not only movies, but you can also buy and watch premium TV shows. Like free movies, you also get free TV shows. Vudu hosts a lot of weekly and daily sales so that you can get your favorite titles at the best prices.
Already on Vudu? That's great. Issues? Read this article to know more about error 56 on the platform and how to fix it.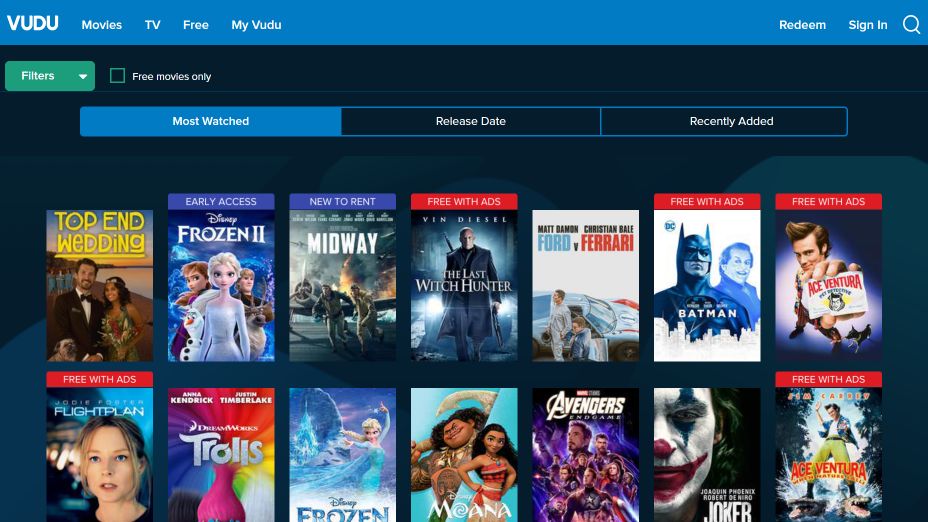 Vudu Error 56: How to fix it?
Error 56 is an error that occurs when there's an internet connection problem. It usually comes with a message saying, "Error 56: Failure receiving network data". Some complaints on the internet describe the error, but there's no fixed solution to the issue. While it points to a network issue, the error might only be limited to Vudu only. Other apps may work fine on the same internet connection. There are a few ways you can try to fix the problem.
Check server status: Vudu is an online service. All online services can have server breakdowns. The error 56 may be a result of a server issue. To check whether Vudu's servers are down, visit this URL.
Check Internet connectivity: Since the entire problem revolves around a network issue, it is necessary to check your internet connection once. Restart your router to solve a WiFi connectivity issue, if any.
Contact Vudu Support via Twitter or Forum: If everything else seems fine, make a note of the issue and contact Vudu Support via Twitter. Or, you can elaborate on your issue on Vudu's forum.
Hope the error gets resolved soon!