Online gameplay is fast-paced with very less time to interact or communicate with teammates in between games. Hence, interaction with players you meet online has to be quick and short to save time. Using abbreviations instead of a common thing that every player says on a server is general practice. Abbreviations are easy to use and can be typed faster. GF in Minecraft or any other game means 'good fight'. You might have already guessed where this is used. Whenever you are faced with a PVP on online servers, saying good fight can be a way of appreciating the efforts of the player against you. Every fight should be considered a friendly bout. Of course, winning is a priority, but sportsman spirit is something that goes a long way.
GG is a similar term that is a lot more common than GF not only in Minecraft but in gaming as a whole. Since GF can be linked to other words as well, most players prefer saying GG after a game or a fight. Some Minecraft servers give their players bonus XP points for saying GG or GF after a game. This is to encourage sportsman spirit and create a safe space for young players. But again, there can be some toxic players who can use this as a derogatory term to insult their opponents after securing a win. But that should not bother you or your behavior towards other players.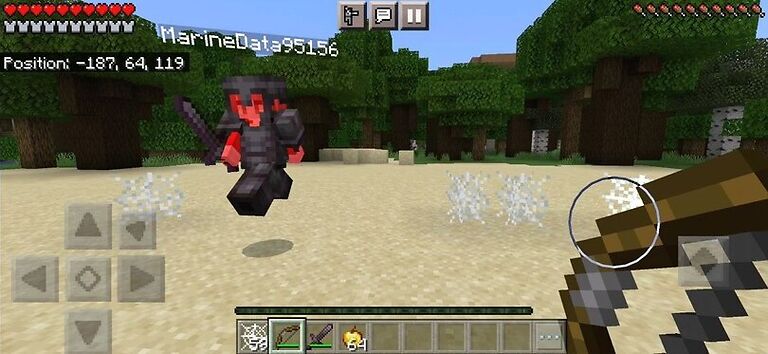 Other terms similar to GF in Minecraft:
1) AFK:
AFK is a common term used by Minecraft players. It means 'Away from keyboard'. It is used when a player is not responding or is standing still doing nothing. Players who go AFK between a game can be kicked for inactivity. Getting kicked out of a game can negatively affect the stats and ranking.
2) EZ:
EZ is the exact opposite of what GF or GG mean in Minecraft. EZ is a term that is used by the player who wins to show that winning was not a problem for him. Or, the players in that lobby aren't a threat and that they had an easy time winning the game.
3) Gapple:
Gapple is short for Golden apples in Minecraft. Some terms are not exactly abbreviations of phrases like GF. But they still are very important from a player's perspective. Imagine that you do not have any golden apples left and the match is a long way from being over. To let your teammates know that you need 'Golden apples' is a bit slow. Gapple is easier on your tongue as well as your keyboard and can save you a few seconds.
4) MLG:
MLG or major league gaming refers to the plays that are difficult to replicate by the average player.  Clutching with a water bucket or any other means is considered as an MLG.
5) Green top:
A shack made out of the dirt in Minecraft is called a green top. Dirt shacks are called green tops when the roof grows grass and turns green. It is difficult to build a good-looking house for a new player. Hence, the general approach is to build a temporary shelter with the most abundant block in the game – Dirt.