Did you see someone take an impossible shot in R6 and get referred to as mnk? If you did, you must be playing R6 on a console. Wondering how we know this? Keep on reading to know. As someone who has experience with Tom Clancy's Rainbow Six Siege, I can guarantee that the game isn't easy. The mechanics in R6 can easily overwhelm new players. When compared to PC, console players have it even rough. Making delicate and intricate moves are harder with a controller. Due to this, Ubisoft did not implement a cross-play feature in Siege. So, what does mnk mean in R6? And what should you know about it? In this article, we will tell you what mnk means and how it affects other players.
Tom Clancy's Rainbow Six Siege has been around since 2015. It's one of the most popular tactical shooter games available on most platforms. The game heavily focuses on environmental destruction and cooperation between players. New players find themselves lost in the vast world of in-game mechanics and tactics. Perfect team play and a solid tactic is key to victory in every game of R6. But cheaters and players using underhanded methods can easily ruin the mood. One of those is what R6 players refer to as 'mnk'.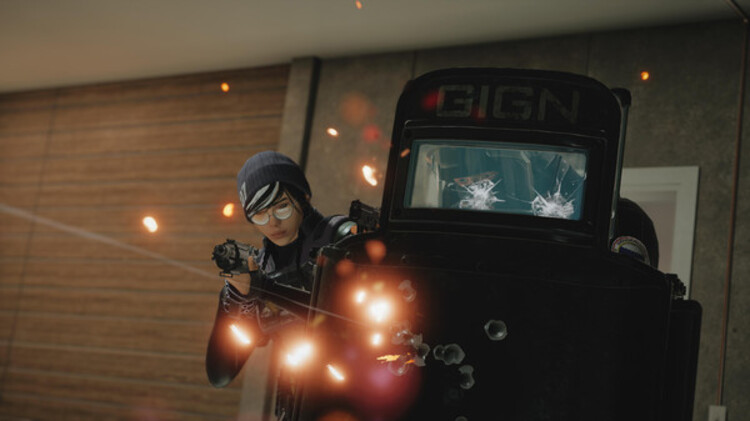 What does mnk mean in R6?
Mnk simply refers to Mouse and Keyboard. It usually refers to PC players who use a mouse and keyboard. But in R6, it's a term for players who use a mouse and keyboard on a console. It's almost always because they can't win against other console players who are better at the game while using a controller. Even though not a cheat, it's an unfair advantage these players get. Using a controller to play a tactical shooter like Rainbow Six Siege is already challenging. But when a console player faces an opponent using mnk, it becomes unfair. In the words of other R6 console players- 'Mnk is for people who aren't good at the game to beat controller players that are good.'  Fully aware of this, game developers didn't add a cross-play feature between consoles and PC.
Getting an insane flick shot on the console version is almost impossible. So when a player lands an impossible shot, other players immediately suspect them for using mnk. Ubisoft even stated that Native Mnk is disabled for consoles. But this does not stop some players from using adapters to fool their consoles into accepting mnk as a controller. You might ask why it's an issue? Well, the recoil control for guns in the console edition is a little different from that of the PC version. To help players using controllers, the recoil control has been made a bit easier on the console edition. As a result, it is unfairly easy to control the console-version recoil using a mouse in comparison to the PC version. This gives mnk players on consoles an edge over controller users. Here's a tweet from Ubisoft Support where they said that they're aware of the issue but can't do anything from their side.
Thank you for sending the player reports and footage for suspicious gameplay. Please under that Native MnK support is disabled for Rainbow Six Siege on console. There is nothing further that can be done on our end. Our development team is aware of the issue.

— Ubisoft Support (@UbisoftSupport) January 11, 2020
We hope this article was able to give you an insight into what mnk means in R6. On a personal note, mnk might not be a cheat, but it's still unfair to other console players who put in hours to perfect their techniques. Using mnk against them is simply a low blow. Check out everything about the Year 6, Season 4 release date of R6 on Android Gram. Happy Gaming.