Roblox is an online platform that hosts hundreds of games created by game developers around the world. Here, you can literally find all kinds of games, from role-playing games to shooter games. Some games like TTD3 are just for friends to chill together. Fun much? The games include some distinct characters exclusive to Roblox. The characters are so lively and fun to look at. You can associate yourself with an avatar on Roblox as well. Customize and make your avatar look exactly like you.
Roblox is not only for creating characters and games. It is a complete social media for video game lovers. You can compete with your friends or play cooperatively. You can also decide to chill with your friends in online concerts. Roblox is also equipped with features like chat to keep the conversation going. Games like Adopt Me! and Murder Mystery, which has gained critical acclaim and is played by millions of users worldwide, are hosted on Roblox. So, you have come across someone talking about TTD3 in Roblox and want to know more about it. Read this article to find out what TTD3 means.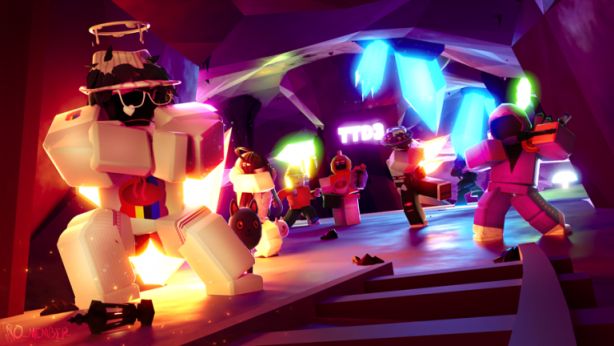 What does TTD3 mean on Roblox?
TTD3 is the short form for TikTok Dances 3. TikTok Dances is a game on Roblox which is meant for chilling. It has no competitive levels. The game is very simple to understand because there are actually no rules.
Basically, you join a game of TikTok Dances 3 and just dance your way to glory! That's it. You can join a server or make one of your own where players can join and dance with you. You can also create a private server where you and your friends can enjoy. The game has more than 400 dance emotes, and each of them is associated with a song. You can make your avatar groove with all your mates on the stage and enjoy an online dance party. If you have subscribed to Roblox Premium or TTD3+, you will also get an extra set of emotes. You can sync with other players on the same server or send/receive a friend request as well. There's an in-game chat for you to communicate while dancing with your friends.
You can join TikTok Dances 3 from here. Hope you enjoy it!