Unable to get Widgets to work properly on your Windows 11 PC? Well, you are not alone. Windows 11 has been prone to instability and bugs since Microsoft started its rollout. However, as days passed, several updates were released to make it better. The widgets issue was also addressed in a very recent update. However, if you are still facing issues with viewing Widgets on your Windows 11 PC, we are here to help you figure your way out. Read this article to know a few fixes/workarounds to get Widgets to work again.
The Widgets panel is a new addition to Windows – well, Microsoft gave an interesting makeover to our old-favorite, News and Interests panel of Windows 10. Windows 11 has tons of new features and user interface improvements to brag about. However, the operating system is reportedly very "buggy". We have come across complaints regarding lags, freezes, random errors, and crashes. Many users aren't happy with Microsoft removing useful functionalities like the ability to move the taskbar, the drag and drop option on the taskbar, calendar flyout events, and many more. Let's face it – some of the changes were completely unnecessary! Now that users have pointed out the flaws, it is up to Microsoft to fix them. Until then, workaround it is!
How to fix a malfunctioning Widget Panel in Windows 11?
As it happens, Microsoft has addressed the widget issue in the latest Insider Preview Build of Windows 11 (Build 22526, January 6 2022). Here's what the update says regarding Widgets –
[Widgets]
Fixed an issue result in the Widgets board potentially not having the correct resolution when hovering over the entry point on a secondary monitor.

Addressed an issue where the Widgets board would temporarily be blank, showing only an Add Widgets button (which also opened to a blank dialog).
So, it is unlikely that you will face an issue with the Widget Panel anymore. Well, at least the issue where the Widgets Panel would show no content (blank). A few problems related to the Widget Panel are still unaddressed. Microsoft has, however, acknowledged them as Known Issues:
[Widgets]
Changing the taskbar alignment can cause the Widgets button to disappear from taskbar.

When having multiple monitors, Widgets content on taskbar may get out of sync between monitors.

With the taskbar left-aligned, information such as temperature is not shown. This will be fixed in a future update.
So, if you are facing any of the known issues, you will have to wait for the next update to arrive. It is important to note that you will need to be a part of the Dev Channel of the Windows Insider Program to receive the update for the latest 22526 build. Learn more about the 22526 build here.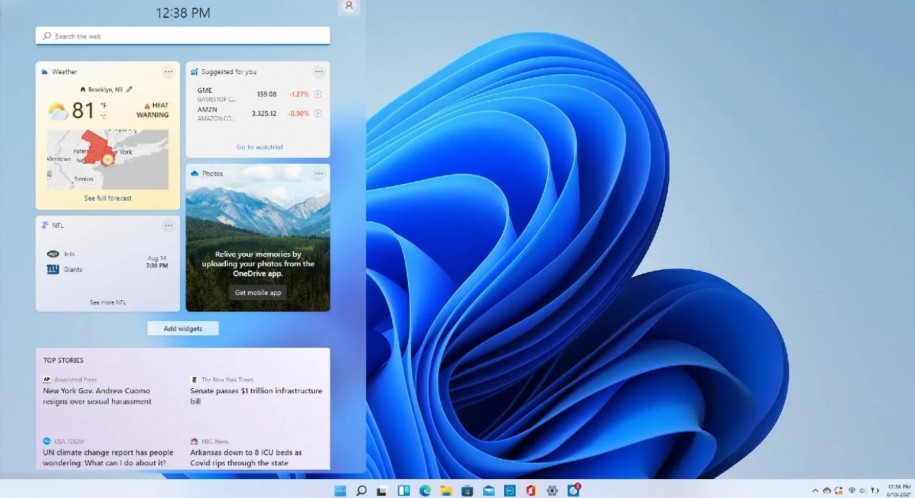 How to fix Widget Panel not working/blank Widget Panel?
Still seeing a blank Widget Panel? Unable to add new Widgets? Try these workarounds:
1) Firstly, check whether you have updated your Windows 11 build to the latest available version.
Head over to the Check for updates settings and refresh to receive newly available updates for your OS. If you see a pending update, make sure you complete it. As Microsoft has addressed the blank Widget Panel issue in the latest Windows 11 Insider Preview build, you will need to update your OS to that particular build to fix the problem.
Not seeing an update to the 22526 build? Check whether you are a part of the Windows Insider Program. Open Windows Update settings and look for the Windows Insider Program option. Click on it – if you aren't a part of it already, you will see on-screen instructions to join the program. Follow them and choose Dev Channel, when prompted to choose a channel for Windows Insider Program. To receive the 22526 Insider Build of Windows 11, you will need to join the Insider program and the Dev Channel of Windows 11.
2) If updating doesn't fix the problem for you, try disabling your graphics driver.
Open Start Menu, search for Device Manager, and open it. Now, under the Display Adapters expandable menu, you will see your graphics drivers. You may have two graphics drivers – integrated and dedicated. If so, you will need to disable both. Right-click on the graphics driver you want to disable and select Disable device. Once done, check whether you are able to view the widgets. You can enable your graphics drivers if the problem is solved.
For more such articles, stay tuned to Androidgram!