"Best" is a relative term! And, this is especially true when it comes to choosing settings in racing video games like Forza Horizon 5. Choosing settings in games depends on what and how you would like to experience them. However, beginners at racing games may need some help figuring the best settings for them. So, here's us trying a hand at suggesting the best controller settings to enjoy playing Forza Horizon 5.
It's been a couple of months since the release of Forza Horizon 5 happened and took the e-racing community by storm. As it happens, Forza Horizon 5 managed to win the hearts of the entire gaming community. By the look and feel of it, the game is extremely addictive. We loved the feel of zooming across the Mexican roads, forests, beaches, and other features. After all, we get to race across the huge map in marvelous cars!
Not being able to enjoy racing in Forza Horizon 5? You may have chosen an unfavorable set of controller settings. A lot of the racing experience in FH5 depends on how the controller makes you feel. You may not like the vibration or how the car behaves on pressing a particular controller key. Well, Forza Horizon 5 lets you customize a few important (advanced) controls like axis deadzones, free look, vibration, and more. For example, keeping the axis deadzone at a minimum value helps you avoid input lags. For a more detailed list of recommended controller settings, keep reading this article.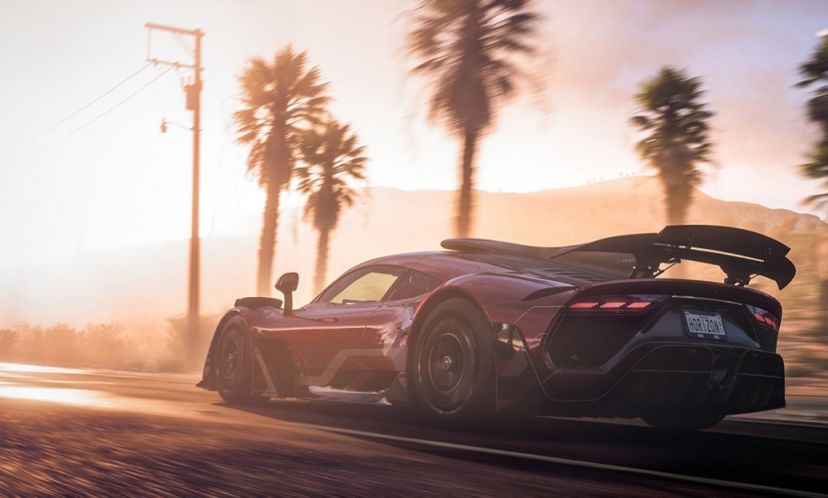 Also Read: Forza Horizon 5 Series 3 update to add new cars
The best controller settings for Forza Horizon 5
Open the Settings menu from the game lobby and navigate to the Advanced Controls tab. Now, set the values according to what's given below:
1) VIBRATION: OFF (Keep according to preferences)
2) SWITCH GEAR UP / DOWN: OFF
3) SWITCH E-BRAKE / CLUTCH: OFF
4) SWITCH LOOK BACK / CAMERA: OFF
5) INVERT VERTICAL LOOK: OFF
6) SWITCH ANNA / TELEMETRY / TTS: ANNA
7) SWITCH HORN / PHOTO MODE: OFF
8) MOUSE FREE LOOK: ON
9) STEERING AXIS DEADZONE INSIDE: 0
10) STEERING AXIS DEADZONE OUTSIDE: 100
11) STEERING LINEARITY: 50
12) ACCELERATION AXIS DEADZONE INSIDE: 0
13) ACCELERATION AXIS DEADZONE OUTSIDE: 77
14) DECELERATION AXIS DEADZONE INSIDE: 0
15) DECELERATION AXIS DEADZONE OUTSIDE: 80
16) CLUTCH AXIS DEADZONE INSIDE: 0
17) CLUTCH AXIS DEADZONE OUTSIDE: 100
18) E-BRAKE AXIS DEADZONE INSIDE: 0
19) E-BRAKE AXIS DEADZONE OUTSIDE: 100
20) VIBRATION SCALE: 0.3
We have suggested turning off Vibration to avoid loss of control during racing at high speeds. However, if you like the vibration feedback, you can turn it on. All the values have been suggested keeping in mind the best racing and drifting experience in Forza Horizon 5. But, we recommend tweaking the Advanced Controls settings according to your likes. You can take the above-suggested set as a reference and then tweak it accordingly as you get accustomed to the gameplay. Also, note that these settings are for CONTROLLERS ONLY!
For more articles on Forza Horizon 5, stay tuned to Androidgram!