Software development is a never-ending process as creativity can never die. We might often want to run software or products of software on platforms they aren't compatible with. Emulators are in common use to make an application work on a device or platform it isn't compatible with. But these don't work with complex, software-related tools and products. Wine is a project that attempts to make Windows-based applications compatible with other operating systems. These include Linux, macOS, and many others!
The newest version of Wine Apk is out and is drastically benefit many of you! The latest and newest Wine APK version is Wine 5.10. Therefore, here we are with the changelog and download link!
Wine 5.10 Details and Changelog-
Wine is widely different from what an emulator can do. Fun fact is that Wine goes by the phrase "Wine is not an emulator". Wine translates Windows API calls into POSIX. This makes it different from emulators that simulate internal Windows logic. Hence, this leads to a performance after eliminating bugs, errors, and sticking to a cleaner way that hardly shows the cross-platform taken place.
The newest features are more security and safety concerned. The added features target preventing Kernel source being misused. Also, the official site is loaded with tons of mentions about how many bugs are fixed. Trust us, the list is nearly never-ending! Wine 5.10 brings in support for DSS private keys. Above all, this version is a Linux gaming-centric. Check out all that's added in the official list mentioned.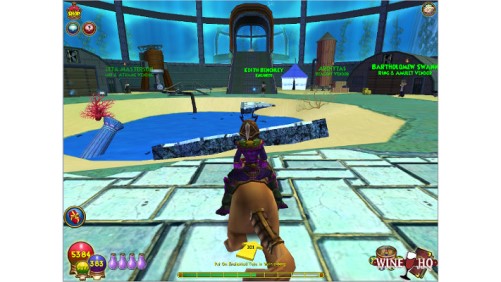 What's New?
More progress on the WineD3D Vulkan backend.
Beginnings of a separate Unix library for NTDLL.
Better support for anti-cheat kernel drivers.
More glyph substitutions in DirectWrite.
Support for DSS private keys.
ARM64 exception handling fixes.
Various bug fixes.
There are currently two sources from where you can download Wine 5.10. Check them out below. Clicking on the links will instantly start the download process.
Download Wine 5.10-
| | |
| --- | --- |
| App Name | Wine |
| Version | 5.10 |
| Size | 22.8 |
| Category | Software Developing |
| Last Updated | June 2020 |
| Compatibility | Android 4.2 and up |
| Link | Source 1 |
Download the file from the link given above. For Android version 6 and above, allow download from unknown sources in Settings > Security.
Reach out to us via the comments section if you face any trouble installing Wine 5.10. Rest assured, we post updates and related content every day, so stay tuned. Also, share this article with all those who might find this helpful!