With the recent release of WRC 10 in the gaming market, players have been experiencing massive FPS drops regardless of the system they are running the game on. Well, in this article, we will be sharing all the details about this issue and help you find a solution for it. Here's everything you need to know.
WRC 10 being a rally racing game has to feature smooth gameplay without any dips in the framerate as the game is fast-paced and a slight delay or stutter can result in a crash. Ever since its release, the game has been running into some really annoying bugs that have been reported by many players. One such is the 'unable to hear co-drive voice' bug. Well, now it has come to light that many players are experiencing huge stutters and FPS drops in the game.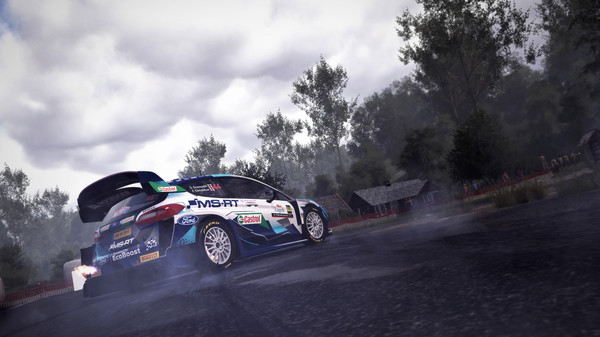 So, what if we tell you that this isn't new for WRC games to be having such problems? FPS drops and stutters have been there in the game for generations dating back to WRC 6. Anyways, in WRC 10, the FPS drops occur regardless of the system the game has been running on as the player who reported the issue was using a 5600x and a 3080ti which is a capable setup to run any AAA title at 60fps average.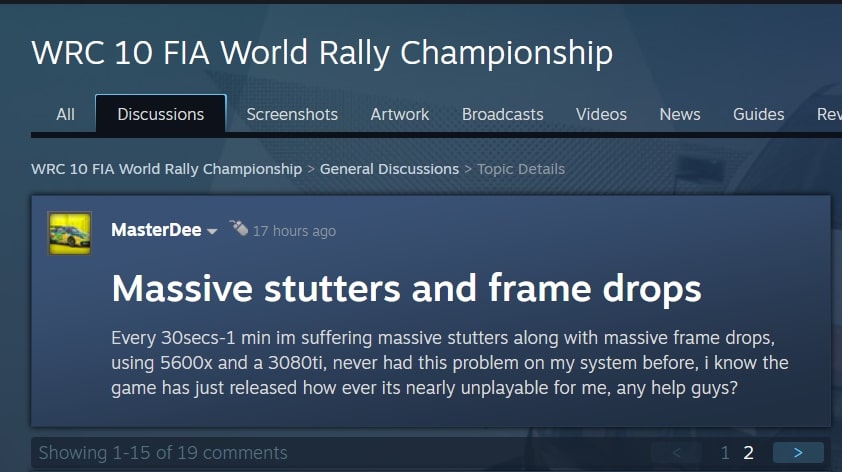 Also, if you are waiting for this issue to be acknowledged by the devs, we suggest that you give up the idea as it is evident that they won't be doing that anytime soon. However, according to a player, there is a potential fix that might help you get rid of the stutters in the game.
WRC 10 game players experiencing massive FPS drops issue- Fix
So, a player has reported that capping the framerate of the game to 60 fps and enabling the in-game V-Sync option almost completely gets rid of stutters. However, this is still not a perfect solution but it surely does the job. If you are facing this issue in the game, we highly suggest you follow the mentioned instructions.
Now you know how to get rid of the fps drops and stutters in the game. For more guides and information on new games, make sure to follow us on AndroidGram.