WRC 10's free October update has brought a lot of new features to our plate! Among them, the most exciting is the addition of three new cars to the game. You can now drive three new historical vehicles in World Rally Championship: Ford Fiesta WRC, Ford Escort MKII RS1800, and Fiat 131 Abarth. Read this article to know more.
WRC 10 October update details
The latest October update got a lot of WRC fans excited. We have now got a new rally for 2021 – Renties Ypres Rally Belgium – which features 7 stages. Along with this, the update also refurbished the old co-driver mode. You can now be evaluated as a co-driver and feature on a separate leaderboard for co-drivers. Another interesting feature of this update is the fix for balanced mode resolution. Next-gen console users will now see better performance in balanced mode at 60 fps. Overall, the October update was very wholesome. Let's talk about the three new cars we get to drive in WRC 10 at this moment.
WRC 10 October update adds three new rally cars
Along with the three cars, we will also get to experience the historical events associated with them. The October update adds three historical events:
1. Portugal 1980: Walter Röhrl / Christian Geistdörfer – Fiat 131 Abarth
2. Finland 1981: Ari Vatanen / David Richards – Ford Escort MkII 1800
3. Portugal 2017: Sébastien Ogier / Julien Ingrassia – Fords Fiesta WRC
Fiat 131 Abarth
Fiat 131 Abarth was a very successful rally car in the 1970s. It won the World Rally Championship three times: 1977, 1978, and 1980. WRC 10's October update adds this robust group 4 rally car to the roster. Walter Röhrl, the lead driver, and his co-driver, Christian Geistdörfer, led their Fiat Abarth 131 to victory in the World Rally Championship in 1980. Fans can now experience this iconic victory in WRC 10.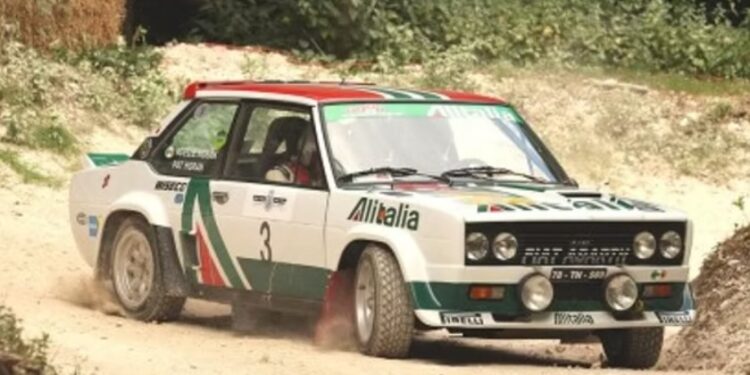 Ford Fiesta WRC
Ford Fiesta WRC is a rally car made by M-Sport World Rally Team. It replaced the Ford Fiesta RS WRC which was popular between 2011 and 2016. So, Ford Fiesta WRC was built for competing in the World Rally Championship from 2017. Its addition to the WRC 10 got many fans excited and thrilled. WRC 10 will also include the victory event involving the drivers, Sébastien Ogier and Julien Ingrassia, in Portugal's WRC 2017.
Ford Escort MKII RS1800
The Ford Escort MKII RS1800 is another wildly successful rally car which dominated the World Rally Championship during the 1970s. Although it was an old-fashioned model, the MKII still managed to beat most of its competition. However, the production for this was discontinued in 1980 when a third generation model replaced MKII. With the addition of Ford Escort MKII RS1800 to the roster, fans can now drive one of the most iconic rally cars of all times in WRC 10.
For more updates on WRC 10 and other video games, stay tuned to Androidgram!