After being released across all major platforms, WRC 10 is currently facing server connection issues which are restricting players from loading the leaderboard as well as save time. So, in this article, we will be discussing this issue. Continue reading to know more.
When it comes to bugs and glitches, newly released games are always accompanied by them. Well, that's the case with WRC 10 as it was released only a few days back. Players have been consistently reporting about many errors and bugs in the game, some of which are already covered by us. These include the 'unable to hear co-drivers voice' bug, the Thrustmaster Wheel bug(it has been fixed now), along with massive FPS drop issue and loading screen errors. For a player who just wants to enjoy the game, it is a nightmare as all these issues degrade the experience very much.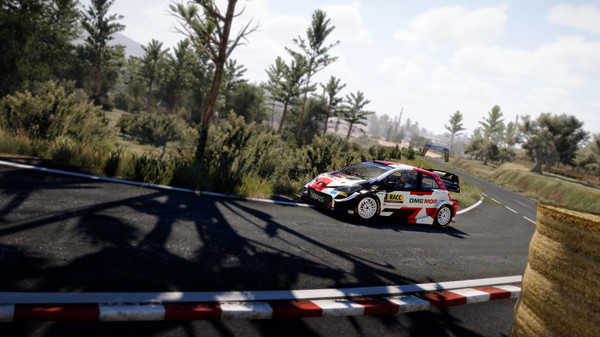 However, despite the overwhelming number of reports received by the devs from players across all over the world, they have still not released a hotfix for the game yet. Well, another new bug made it to the game and this time it is related to the servers of WRC 10.
WRC 10: Server Issues
The recent report on the official WRC 10 Steam discussion page, has revealed the fact that there are currently server issues in the game which are prohibiting players from saving times as well as load leaderboards. It has also been reported by the player that there are sound issues in the game while using the Logitech G Pro wired headset.
Luckily, the issue has been acknowledged by the devs. They have stated that they are currently investigating the issue with the servers so there are chances that the error might be fixed soon.
As of now, there is no information about the release date of the hotfix that many players are desperately waiting for. But, we do think that the devs are currently working to fix all the current bugs and errors in the game for which they are taking their time. However, without any official confirmation, we can't give assurance that the update will be released anytime soon.
WRC 10: Recent News
Celebrating the release of WRC 10, the devs have released limited edition artworks of Toyota, Ford, and Hyundai featured at IAmAutomobilist. The artworks can be purchased from the official website here. Other WRC 10 artworks can also be found on the website.
To celebrate the release of #WRC10, get your hands on a copy of this limited edition @IAmAutomobilist artwork!

Whether you love Toyota, Ford, Hyundai or all 3 there's something for you!
https://t.co/W99jt43sd0 pic.twitter.com/ZUvGSiUj3R

— WRC The Official Games (@WRCTheGame) September 5, 2021